Mandera Governor Roba fires three in cabinet reshuffle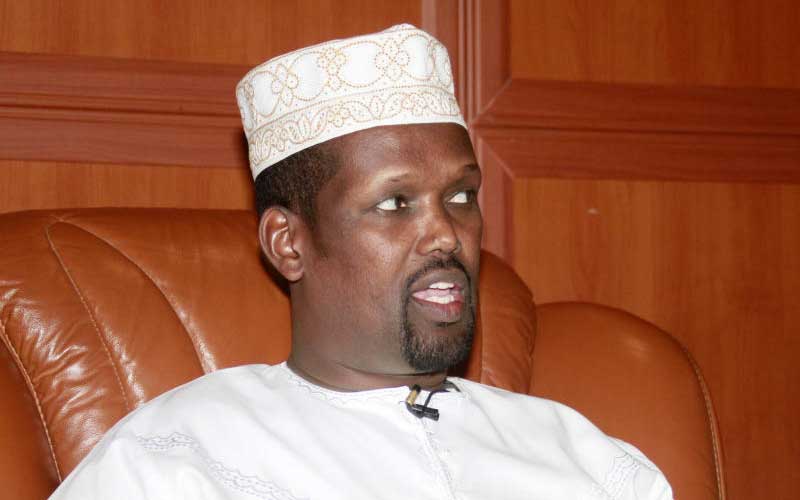 Mandera Governor Ali Ibrahim Roba (pictured) on Thursday reshuffled his cabinet and sent three County Executive Committee members packing.
Governor Roba said the move would work on improving service delivery as well as strengthen the focus on his projects.
Those fired are Abdiaziz Sheikh Maad who was in charge of Trade, Industrialization and Cooperatives, Ms Johora Abdi who held the Agriculture Livestock Fisheries and Irrigation docket and Gender and Social Services' Dr Shamsa Mohammed.
Abdiaziz will be replaced by Dr Mohamed Adan who will double as the Trade CEC and Chief Officer Health Services until new appointments are made and vetted by the County Assembly.
Mr Mohamed Omar will take over the Agriculture office vacated by Ms Johora Abdi while Dr Shamsa will be replaced by Ahmed Sheikh in an acting capacity.
Sheikh will move from the public service ministry.
Hassan Mohamed Ahmed has also been fired as the Chief Officer Health Services in the changes announced by the county chief of Staff David Ohito.
The Agriculture Chief Officer Abukar Abdi Sheikh will now act as Chief Officer Medical services.
Ohito said the changes took effect immediately with the County Secretary Abdinur Maalim Hussein expected to oversee the transition.
This is the second shuffle Governor Roba is making in his cabinet since 2015.