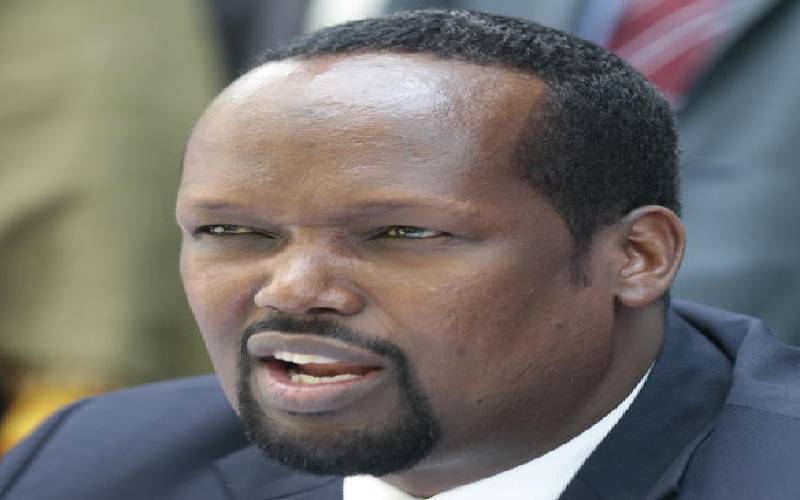 Mandera Governor Ali Roba has said he is prepared to support and popularise resolutions that will arise from meetings held by the Building Bridges Initiative (BBI) task force.
Mr Roba yesterday said some of the proposed changes reflected views that had been presented to the Yusuf Haji-led team during their tour of the county.
"I fully support any attempts to increase allocations to counties from the current 15 to 45 per cent. This will revolutionise service delivery and improve the economies of counties," the governor said in a statement.
Roba (pictured) was responding to allegations by the Economic Freedom Party (EFP) that he was non-committal about the push to change the Constitution through the BBI initiative.
He said no leader in the county was against the proposed constitutional reforms. "There are busy-bodies seeking political relevance by claiming a section of governors are opposed to the BBI. Nothing can be further from the truth. We back the BBI fully."
County officials said consultations were ongoing on how leaders would attend public forums and participate in civic education on the proposed constitutional changes.
Sources said parties in the region led by Jubilee and EFP are yet to agree on the modalities of spreading the BBI message.
Senator Mohamud Maalim said he supported the proposed changes to the supreme law, and that he would lead Mandera MPs and ward representatives in championing the BBI agenda through consultative forums.
"Governor Roba and myself fully support the handshake and welcome the BBI proposals. We have been supportive of the Senator Haji-led team and gave our views, which were carried in the final document. We hosted the team in Mandera and mobilised locals to participate. We own the document," Mr Maalim said.
Last week, President Uhuru Kenyatta set the stage for a possible referendum when he issued a gazette notice extending the BBI team's mandate.
The task force is scheduled to hold a public consultation meeting in Garissa on February 9.