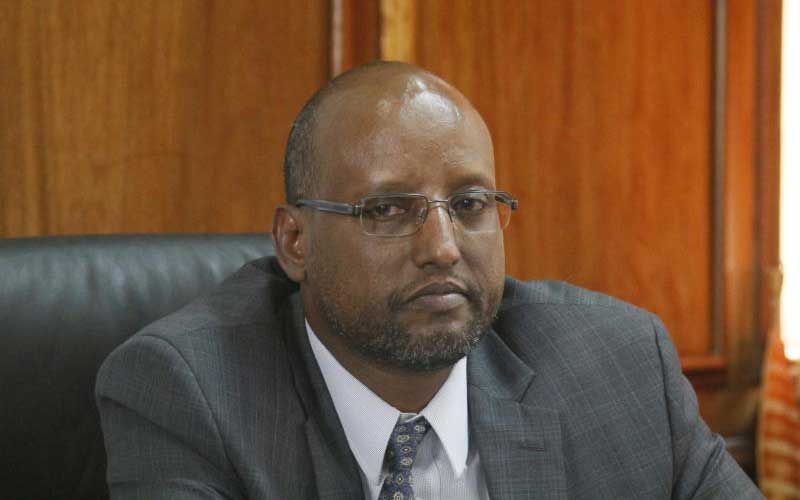 An official at the Wajir County government has dismissed as lies claims by the local senator that the county misused money meant for emergency services.
Chief Officer special programmes Abdirahman Omar said they can account for every penny that was spent in the services and challenged the senator to table his prove.
Senator Abdullahi Ali had claimed the county government bought relief food worth Sh250 million which was substandard and poisonous, with much less than the quoted amount.
"They pocketed the public funds and watched as Wajir residents were ravaged by drought and killed in their hundreds by flash floods with no mitigation and emergency response," he said in a post on his Facebook.
He added now that there is locust invasion in parts of the county the officials are not doing anything about it because the money meant for such emergencies has already been misused.
Read More
But Omar dismissed the claims arguing they bought food that helped locals and none complained it was poisonous.
"There is something he is hiding and trying to achieve. Let him be honest. Here on the ground things are different and running well. He is being dishonest," said Omar.
He added they have all proves on deliveries and challenged the senator to visit his office and confirm the same.
"Ask him what he has done on the issue of invasion of locusts. This is a national issue and has to be addressed through concerted efforts," said Omar.
The Senator added the County Government under the current regime has never bought any vehicles for use and those acquired by the previous regime are grounded due to mechanical problems, fuel issues and non-payment of staff allowances.
He claimed suppliers are not paid and are closing down business due to huge liabilities with pending bills hitting a record high.
"There is no tangible flagship projects done by this regime since its inception with all the funds meant for development going into the pockets of individuals," he claimed.
"I am unable to understand how the Governor can have a sound sleep at night under the prevailing circumstances and even has the audacity to threaten leaders who openly talk about his looting spree."
He challenged investigative agencies like Ethics and Anti-Corruption Commission and Directorate of Criminal Investigations to visit the county and investigate the claims.
But Omar said the claims are farfetched and selfish aimed at gaining the senator.
"It is just last month he was praising the governor and his work. What has changed?," he said.