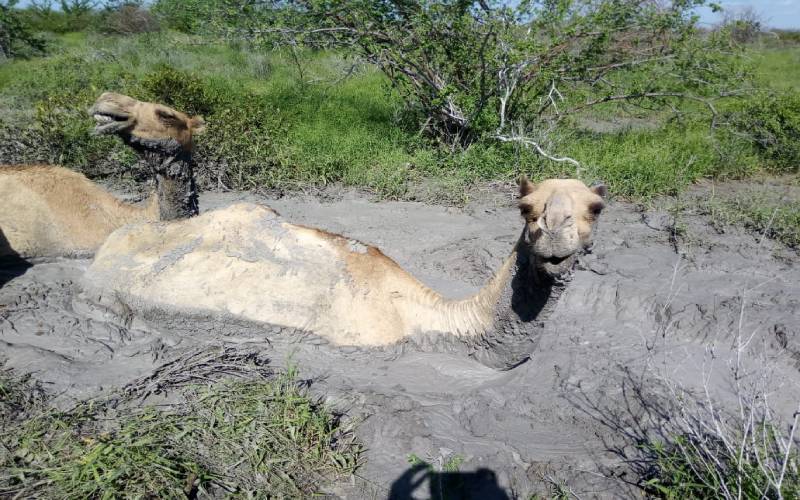 Garissa County Government and Kenya Red Cross's branch in the county has been for the last three days trying to secure over 500 hundred camels stuck in swampy areas in Fafi.
A multi-agency team including Kenya Red Cross and officials from the county's special program were involved in moving camels to safety from Darga swamp in Fafi sub-county.
The County's special program director Abdinoor Ole Hussein told The Standard at least 60 more camels are still trapped in the muddy area which is hard to reach.
"I witnessed five of them unable to move, we were able to rescue some but the area is forested and huge, we are speaking of an area about 70km wide," he said.
Residents said heavy rains that had pounded for several days have worsened the situation making the area impassable.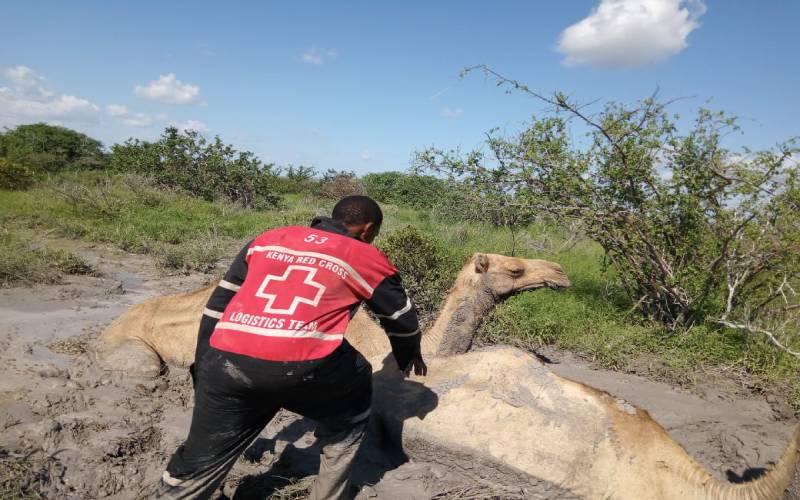 "We have managed to rescue most of the animals, only a few are left which the county government and Red Cross are struggling to have them remove to safety," Said Abdinoor.
He added the sludge was so huge that they abandoned their gumboots and the mud still got beyond their knees.
They walked for 5km to reach where the camels were stuck, Abdinorr said.
"Those remaining can only be moved by a chopper, the herders are desperate to have their livestock taken to safety," Ole Hussein said.
The county director said the herders were caught unawares since they took their camels to upstream before the rains.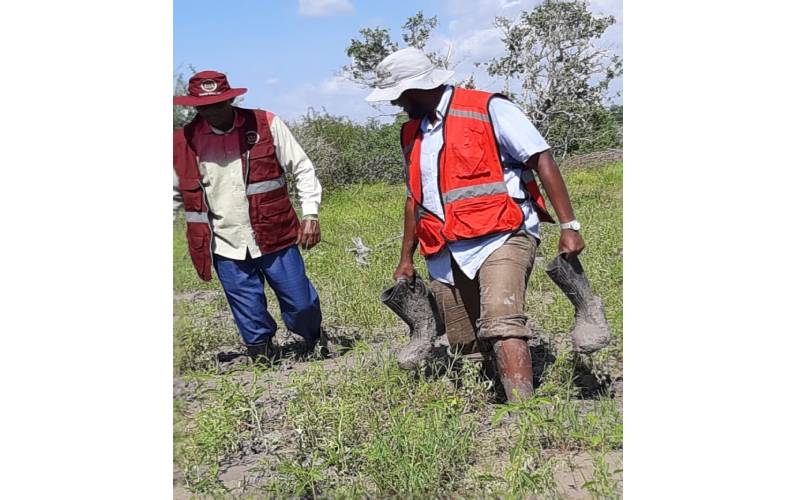 Locals said the muddy swamp was so wide and mucky that the animals were unable to go to the other safer side.
Kenya Red Cross's Northeastern regional manager Mohamed Abdikadir told The Standard that the remaining camels are being secured.