3 herders killed in bandit attack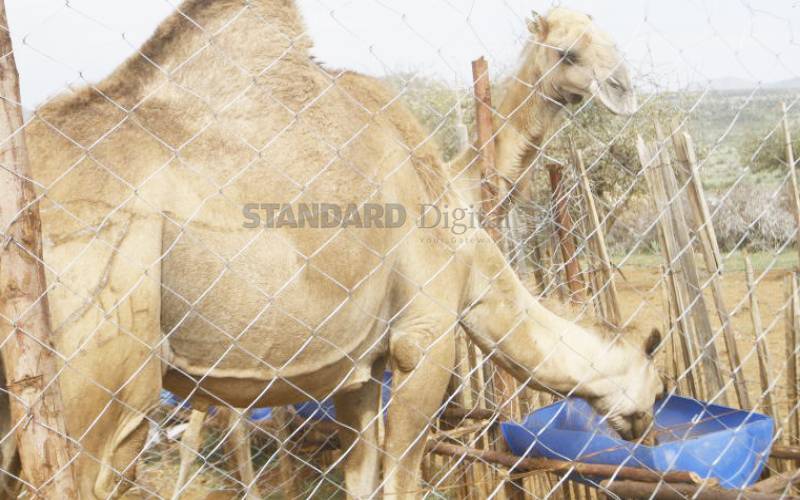 Three herdsmen were killed and more than 100 camels stolen by bandits in Garbatula, along the Isiolo-Garissa border.
The victims have been identified as Mohamed Ibrahim, 35, Mohamed Yunis, 32, and Daay Dagane 37.
Police reports said the bandits crossed the border and took the animals to Garissa. The incident occurred on Sunday.
According to Lagdera Deputy County Commissioner Philip Koima, police in Garissa are working with their counterparts in Isiolo to recover the animals.
"We have launched an operation to recover the camels. We will also be pursuing the bandits in Garissa," said Mr Koima.
Koima said one suspect had been arrested and an AK47 rifle recovered from him. He said the man would be arraigned for murder and livestock theft.
Doing little
Local political leaders yesterday accused the Government of doing little to end bandit attacks.
Lagdera MP Mohamed Hire alleged that the Government had prior knowledge of the attack and failed to act.
"They could have posted more security officers in this area to avert the attack. The Government seems to be helpless," said Mr Hire.
Bandit attacks as well as clashes between local communities have been going on in recent years, despite efforts to curb them.
The Government blames the violence on proliferation of illegal firearms.
On June 14 this year, a bandit attack left five people dead, among them a one-year-old girl. Several others sustained gunshot wounds. The attack took place in Quri, a grazing area in Garbatula.
Another attack in May left two teenage herders dead and another one injured in El Digale, another border town between Isiolo and Garissa.
The clashes have been blamed on boundary clashes as well as resource depletion in the area