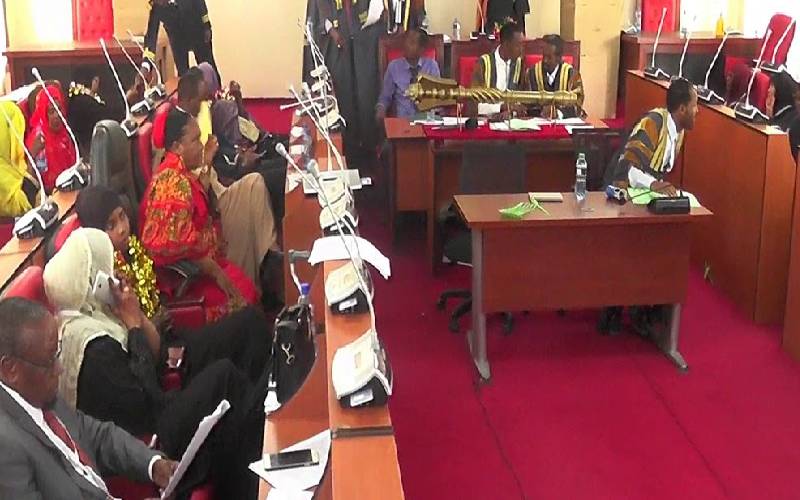 The County Assembly has ordered the County Public Service Board to revoke all health worker appointments and conduct a fresh recruitment.
The assembly ruled that recent appointments were not fair, transparent or credible.
The ward reps also recommended that the County Health Committee investigates how the board conducted the recruitment, and identify members behind the irregularities.
This came after the assembly adopted the Health Committee's report on the process of recruiting of the health workers.
Read More
The committee, chaired by Masalani Ward Representative Abubakar Mohamed Shide, recommended that the board undertakes a repeat exercise within three months.
It also recommended that all future decisions of the board should be made in meetings with quorum and proceedings of such meetings recorded.
The ward reps said the board should only consider applicants with required qualifications, including practicing licenses and certificates from professional bodies.
They also recommended that the board engages the Health department during the repeat recruitment exercise.
The report came after week-long grilling where ward reps accused the board of withholding information on the recruitment process and hiring new workers.
When she appeared before the committee, the board's chair Ebla Sahal was taken to task to explain why it denied the Health committee a chance to scrutinise the score sheet of all the people hired.
"Why do you deny this committee their right to information?" asked the committee's chair.