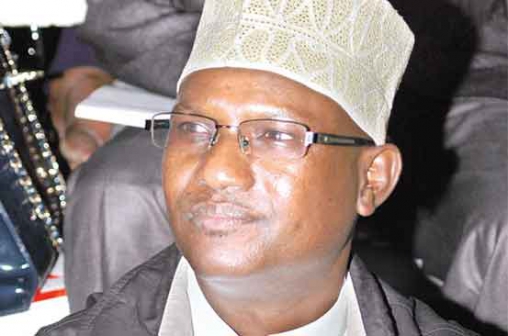 A granny and two children were killed by herders at Dkadima village, Isiolo County on Thursday afternoon.
The victims have been identified as Kuyu Kanu (75), her grandchildren Abdi Rashid (8) and Ali Dida (7).
Leaders in Isiolo condemned the killing that has been described as brutal.
Yesterday, the leaders led by Governor Godana Doyo and nominated senator Fatuma Dhullo expressed their outrage during the burial of the three according to Muslim traditions.
Residents gathered at Gafarsa Trading Centre for the burial even as tension remained high in various parts of Garba Tula district.
During the burial, it emerged that the killers tied the victims to trees and shot them at point blank range on the forehead.
Conflict resolution
"The killers tied them on a tree and shot them in the head from a close range. Dida was shot twice in the head and they were left tied to the trees," Garba Tula MCA Abdi Sora claimed.
It also emerged that the victims were targeted as two of their kin are members of Garba Tula Elders Peace committee where they were vocal in calling for eviction of herders from Lagdera in Garissa county. The herders had crossed into Isiolo last May in search of green pasture for their cattle.
Garba Tula Deputy County Commissioner Kipchumba Rutto revealed that the attack took place when Isiolo and Garissa elders were hosting a meeting in Garba Town to address risingtension among the herders.
"Two of my peace committee members lost their relatives in the attack. Lagdera side has not been happy with them," said Mr Rutto.
Mr Doyo and Dhulo questioned why the herders were still present in Garba Tula yet the county security committee had agreed to evict them two months ago.
The governor questioned why armed herders are allowed to live among residents given that they were a security threat.
"County security committee told us there are even elements of Al Shabaab among the herders. We now want them to go back to Garissa," he said.
Scarce resources
The leaders called for a probe into conduct of an elected leader from Garissa claiming he incited the herders to use force to graze in Isiolo side.
"We know he has been coming here frequently and intimidating members of the national government administration to get access to our resources," claimed Doyo.
The governor called on the county assembly to fast track the bill on environment and national resources that will see migrant herders from neighbouring counties to pay for usage of water and pasture.