Police reopen Isiolo-Moyale road after two-day blockade
NORTH EASTERN
By Ali Abdi | September 20th 2015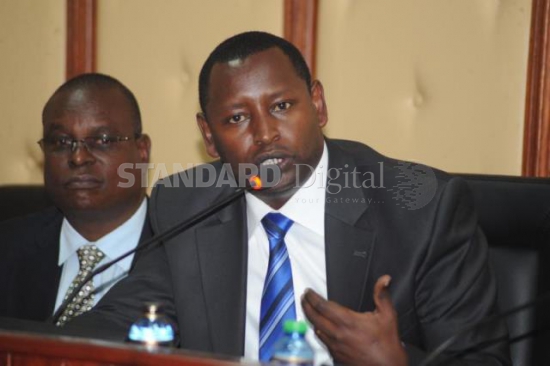 Normal traffic flow has resumed along the Isiolo-Moyale road after two days of tribal clashes between rival Turkana and Samburu communities from Isiolo and Samburu counties.
However, tension remained high in Ngaremara (Isiolo County) and Archers Post (Samburu County) as a third person was killed at Archers Post in a mob-justice incident on Friday evening.
Police from both Isiolo Central and Archers Post backed by a contingent of General Service Unit (GSU) officers reopened the highway section between Attan and Chokaa in Isiolo and at Ewaso Ng'iro River Bridge in Archers Post.
The two-day closure resulted in loses running into millions of shillings in the tourism and transport sectors. Game lodges located in Buffalo Springs and Shaba reserves in Isiolo and Samburu Park in Samburu did not receive guests, who returned to Nanyuki following the incident.
"My lodge was ready to receive 87 guests from Europe and North America over the weekend but they were forced to cancel the bookings due to the chaos on the road. Their tour operator is mad with us,'' said a lodge manager located within Buffalo Springs.
The blockage that started on Thursday at around 5 pm, and which stretched for a distance of about 40 kilometres, left hundreds of passengers, including students returning home after the government ordered schools closed on Friday, stranded.
The clashes were ignited by the killing of a man at Chokaa, Ngaremara location, three days after another person from the same community was gunned down at Kipsing River.
Isiolo Deputy County Commissioner Kipchumba Rutto said the government had deployed enough security personnel to reopen and secure the road. Rutto warned that it is an offence to block motorists, especially on a classified international highway.
"This road links Kenya with Ethiopia and the incident has hurt the country's economy as the two counties are tourism destinations,'' he said. County Police Commander Jacob Mukiri assured motorists of their safety, saying adequate security had been put in place to ensure traffic flows smoothly.
At Archers Post, Samburu leaders held a meeting with the Samburu East Sub-County security committee. The meeting was attended by Governor Moses Lenolkulal, Samburu East MP Raphael Lentimalo and Woman Representative Maison Leshoomo.
The leaders were categorical that clan politics between the two tribes was 'deliberately' extended to Archers Post, an area whose inhabitants had never had a problem with their Ngaremara neighbours.
'"This road belongs to Kenyans. Blocking motorists especially from Samburu County is an economic sabotage. It is strange that the leaders and security personnel in Isiolo just watched it being closed for two days,'' said Lentimalo.
The MP asked the National Cohesion and Integration Commission (NCIC) to step in and resolve the conflict.
Ms Leshoomo faulted the National Intelligence Service (NIS) of relaying messages that did not reflect the reality on the ground to Nairobi.
She claimed those who blocked the road forced passengers to identify themselves and killed anyone from Samburu.
''We want security personnel to do their work well and arrest perpetrators of the conflict even if it is a politician. No one is above the law and a government cannot allow a key road to be blocked for days,'' said the governor.
At Ngaremara, local leaders led by former area civic leader Ekwam Teru and Ward Administrator Josephine Eragai faulted their counterparts from Archers Post for killing seven of their people in "targeted killings".
"Nomads are known to kill during cattle rustling incidents, but this is strange because those killed on our side are not herders. One was an hotelier and another boda-boda rider,'' Eragai said.
More than 30 people have been killed and hundreds of livestock stolen in conflicts between the two communities since September last year.