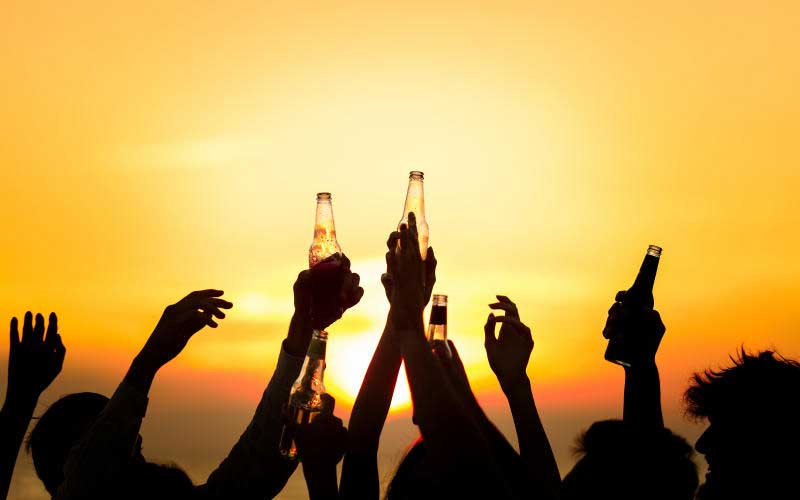 On Friday, I bumped into this gentleman who told me he was taking some time out for a retreat. This was a shocker - since when did men need time away? The guy shared what he called his tribulations that come around every festive season. He said the 2019 season was very tough on men and therefore he was taking time out to reboot in readiness for 2020. I told him the only way I would believe his story is if he shared his descriptions and rationale for the "Christmas tribulations." One hour later, I had gotten to the point where I felt that the guy had a point - men do have it rough during the holidays, and here is why. Men in this part of the world are expected to do great things by a wide range of people come holiday time. Top on this list is the village, which expects the man to make the annual pilgrimage - preferably in his car and picture perfect family.
SEE ALSO: Board appointments should be on merit
Failure to show up leads to bad PR, with some men being declared snobbish and 'having lost their way in Nairobi.' The village also expects the man to show up looking like he is a man of means and showing up in PSVs is frowned upon. Men are expected to show up in fuel guzzlers and those that reek of newness. The man is expected to come bearing gifts - his mother will expect something with significant bragging rights like a water tank, or dairy cow; that is in addition to a new
kitenge
to attend the Christmas church service. Fathers also expect their pound of flesh, usually some cash or some tipple to share with their menfolk. The village expects the man to be swimming in cash having been away for a year, so he should be chopping money wherever he goes. Failure to splash the cash sends tongues wagging. The village will not understand that
vitu kwa ground ni different,
and they will not understand that only tenderpreneurs make mad cash these days.
SEE ALSO: Push for a win-win trade deal with US
Once a man lands in the village he is expected to be many other things. He is supposed to be an expert analyst and commentator on happenings in Nairobi - it is assumed that he has read the BBI report from cover to cover and surely he must know about what happened to the maize rumoured to contain aflatoxin. This means he must spend time at his parents' homestead and entertain the many visitors who will come to 'greet' him. The village will not take it kindly if he dares book himself in a hotel; it will be assumed he is 'full of himself'. These visitors never end and they know no boundaries. They are villagers who will have no qualms asking a man to explain why his wife has lost so much weight - some might even hazard a guess (
ako na cancer ama HIV
).
Bigger, newer car
Others will ask the man why he is driving the same car yet the neighbour's son down the road has been spotted in a bigger, newer car. Those visits almost end with a request for something small for a drink or to contribute to a funeral but in some cases big things like hosting a relative studying or looking for a job. The man is expected to say yes to all these things and do so graciously and with joy - after all, he owes the village.
SEE ALSO: County with the worst form of discrimination against women
The other issue that causes men immense stress is managing the women in their lives come December. For those who are single and dating, December comes with serious 'appearance' expectations from their girlfriends. Girlfriends do not like to be hidden during the holiday season, they expect to be paraded everywhere from Koroga festivals to graduation parties, from circumcision parties to family gatherings. It goes without saying that all women expect Christmas presents and quality time so that they can feel the relationship "is going somewhere." The guy I spoke to told me that married men suffer the most come the holiday season since they have to balance so many interests. They have to manage both in-laws to reassure them that they are good husbands - so once again they are expected to throw money, attention and time at the problem. The wives hold the view that the holiday season is sacred and belongs to family. The man is expected to be on best behaviour by saying and doing the right things to the right in-laws. He is also supposed to protect the wife from any suffering she might go through in the village; from any verbal jabs that might be directed her way especially from his side of the family. Men who have sidechicks are usually under immense pressure during the Christmas season. The sidechicks expect to receive some sort of compensation for the time their 'boo' will be away with his family. This guy told me that nowadays this is expected to take the form of large cash gift (with more than 6 zeros) or perhaps a holiday to an exotic destination (one in a different time zone and one that makes a good backdrop for social media posts). As if this were not bad enough, the man is still expected to be sane and financially liquid at the start of the year. All the people in his life will be expecting him to have enough funds to pay school fees, replace uniforms and still send cash for all the funeral and medical contributions in the village. He will also be subjected to the massive onslaught of all manner of messages from preachers and self-declared life coaches who will be telling him to take charge of his destiny, to save one third of his earnings, to have passive income, to be the lion of his house. Let us just say I am now a believer - our men need a retreat away to regroup every year. The holidays are just too much. -
[email protected] gmail.com