Safaricom to offset carbon footprints through partnership with KFS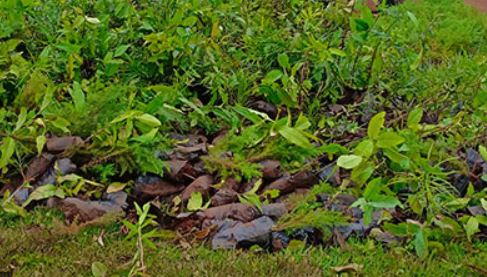 NAIROBI, KENYA: Safaricom has partnered with the Kenya forest Services to plant five million trees by 2025 as one of the ways to offset its carbon footprint in line with the NetZero emissions commitment.
On Wednesday, the Chief Conservator of Forests Julius Kamau said 500,000 indigenous trees have been planted through the initiative in South Marmanet, Kieni, and Kimondi forest stations.
He said that through the partnership, KFS has managed to safeguard the interests of forest adjacent communities through Community Forest Associations (CFA) by enhancing their livelihood where they are contracted to supply the tree seedlings from their tree nurseries, as well as being engaged on-site preparations and tree planting activities with the Service providing technical support, mobilisation, and protection of the planted areas.
Carbon offset schemes allow individuals and companies to invest in environmental projects around the world to balance out their carbon footprints.
Offsetting means calculating emissions and then purchasing equivalent "credits" from projects that prevent or remove the emissions of an equivalent amount of greenhouse gases elsewhere.
One tonne of carbon is usually the equivalent of one credit and the market for these credits, worth possibly a few tens of millions of dollars in 2007, is now valued at over $500m a year and growing fast.
A polluting company or individual purchases a credit equivalent to a tonne of carbon dioxide and the purchase price is paid directly or indirectly into an emissions reduction scheme, such as planting trees that absorb CO2 responsible for global warming or investment in renewable energy sources.
Mr. Kamau made the revelation at a webinar on Climate Action by GSM Association Sub Saharan Africa (GSMA SSA) and the Middle East and North Africa (MENA).
GSMA is a global leading mobile operator's network with more than 750 members, among them Safaricom, with a further 400 companies in the broader mobile ecosystem as associate members. These telcos have positively defined a road map on climate action towards carbon neutralization.
In his presentation, the CCF stated that through the partnership with Safaricom, the Service has gained a complementary boost in its efforts towards the restoration of degraded forest areas.
Kamau stated that KFS has developed an "Adopt A Forest Framework" through which private sector entities are encouraged to partner with the Service towards tree growing in line with the Presidential directive of attaining a 10 per cent tree cover by 2022.
Meanwhile, the Kenya Forest Service led a tree planting at NYS Compound in Mamboleo, Kisumu County where 1,000 trees were planted to mark the start of the Kazi Mitaani Hygiene Initiative.
The Chief Guest was Kisumu County Commissioner Ms. Susan Waweru, who was joined by Officials from the County Government environment department.