Senators defer vote on revenue formula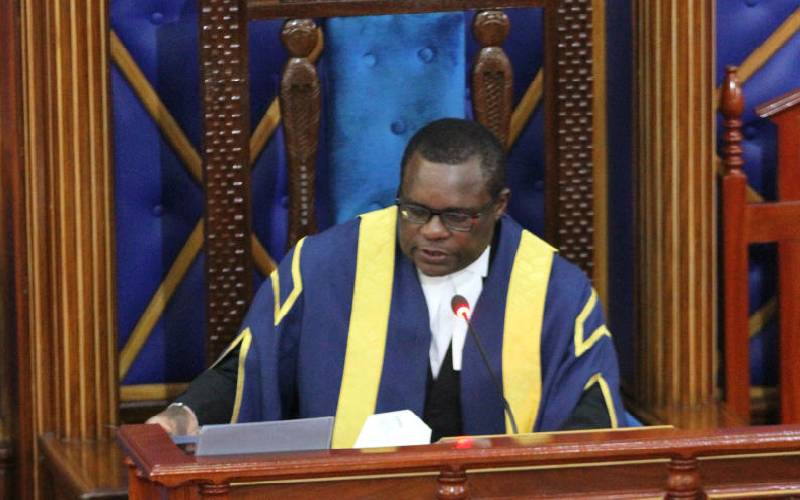 Senators have postponed vote on a new revenue sharing formula for counties following protests that this will see marginalised units lose Sh20 billion.
After weeks of back and forth on the controversial third basis formula for Sh316.5 billion equitable shareable revenue among the 47 counties, senators yesterday deferred the vote.
Following a charged Speaker Kamukunji - informal sitting - in the morning, senators declined to give in to the whims of the Executive to adopt the generated revenue formula proposed by the Commission on Revenue Allocation (CRA).
Despite President Uhuru Kenyatta's ultimatum to the senators to pass the formula, they defended counties' interests and ignored his directive.
If adopted, 20 counties will lose while 29 others, especially from Rift Valley, Western and Central counties, will win big. However, senators from Arid and Semi-Arid Areas, backed by colleagues from the winning counties, opposed the move.
The formula by CRA is pegged on parameters percentage, mainly population (16), Health (17), Agriculture (10), basic share (20), poverty (15), land area (5) and Urban (4) up from the six parameters in the second formula.
While CRA had capped expenditure on health index at 17 per cent, the committee has improved the same to 20 per cent.
CRA had also given 10 per as the weight for agriculture, but the committee recommends that the expenditure should be determined through the county's proportion of rural households as provided for in the 2019 population census.
Similarly, the commission proposed 20 per cent as the weight for basic share among all the counties, but the committee proposed that the funds be distributed such that 19 per cent is shared equally among all counties and 1 per cent shared based on the inverse of a county's population.
If adopted, the committee report would also mean that the land parameter would be measured using the county's proportion of land area.
Reading the mood of the House, a special sitting of the Senate convened by Speaker Ken Lusaka (pictured) to take a vote based on the report of the Finance committee chaired by Kirinyaga Senator Charles Kibiru was adjourned without debate, plugging the counties in a financial crisis.
Minority leader James Orengo moved an adjournment Motion to allow for more consultations on the report of the committee, which was seconded by Nairobi Senator Johnson Sakaja. "The proposed amendments are not simple. We need to study thoroughly to understand them," he said.