Exit CBA and NIC bank, enters NCBA Group PLC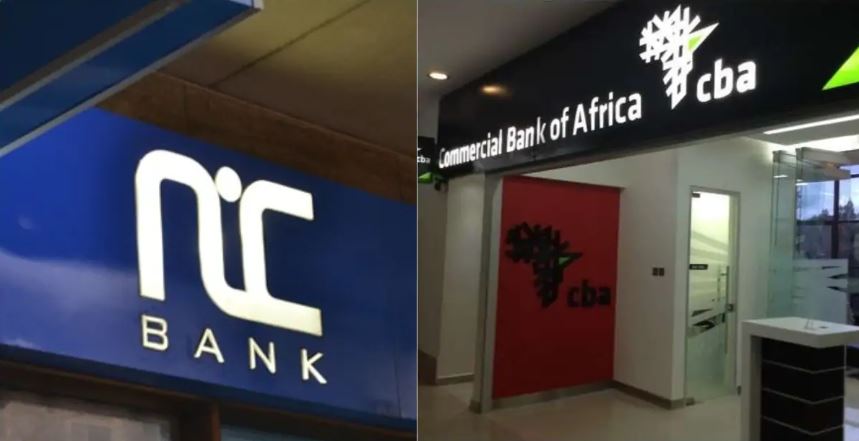 The Central Bank of Kenya (CBK) has approved the merger of Commercial Bank of Africa and NIC Group.
In a statement, CBK says all the subsidiaries will operate under a non-operating holding company, NCBA Group PLC. The banking business in Kenya of the merged institutions will operate as NCBA Bank Kenya PLC.
"All account holders, depositors, employees, creditors and other stakeholders of the existing institutions should deal with NCBA Bank Kenya PLC and NCBA Group PLC," said CBK.
The merger will strengthen both institutions leveraging on their combined market share of 9.9 per cent and customer base of over 40 million in four East African countries.
Competition Authority of Kenya (CAK) earlier said the merger will put the two banks behind KCB Group in terms of share of retail and corporate customers.
"Post-merger, the market share of merged entity will be 10.67 per cent. This will make it the second largest bank. However, it is anticipated that the merged entity will continue facing competition from Tier 1 banks who, together, control 55.32 per cent of the market," said Competition Authority of Kenya Director-General Wang'ombe Kariuki.
As of December 2017, KCB controlled 14.14 per cent market share followed by Co-operative Bank of Kenya (9.93 per cent) and Equity Bank (9.85 per cent).
Standard Chartered Bank has 7.11 per cent market share while Diamond Trust Bank has 6.72 per cent and Barclays Bank of Kenya 6.57 per cent.
However, the banking sector is also diversified regionally, putting KCB at pole position with Sh714 billion in total assets as of December last year followed by Equity Bank with Sh605 billion as of March this year.
The combined CBA and NIC entity with total assets of Sh444 billion asset is tipped to overtake Co-operative Bank which had Sh413 billion in assets as of December last year.
Commercial Bank of Africa (CBA) has been operational for over 50 years and is wholly owned by a group of institutional and individual investors with extensive business interests in Kenya and East Africa. It has invested in both banking and non-banking subsidiaries in Kenya, Rwanda, Tanzania and Uganda.
As of June 30, 2019, CBA had a market share of 5.6 per cent.
NIC was established in 1959 as an asset finance company and obtained a commercial banking license from CBK in 1995.
It merged with African Mercantile Bank Limited in 1997. It has a presence in Kenya, Tanzania and Uganda. As of June 30, 2019, NIC had a market share of 4.3 per cent.