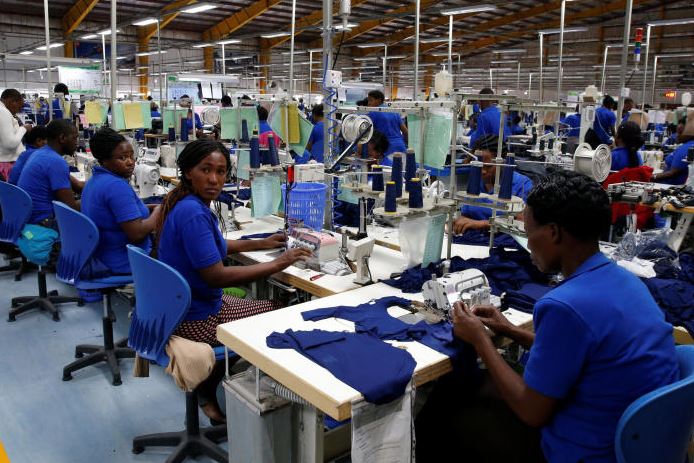 Kenya and Tanzania could finally bury the hatchet after a protracted trade spat that has soured diplomatic ties between the two countries in recent months.
Trade and Investment Principal Secretary Chris Kiptoo on Thursday said the two neighbouring countries would hold bilateral talks on July 4, in Dar es Salaam, in a fresh bid to resolve the trade row that has seen either side impose counter-bans on selected goods.
Late last year, President Uhuru Kenyatta and his Tanzania counterpart John Magufuli had to step in to end the trade row after which Dar re-opened its borders to Kenyan products, including unprocessed foods, milk products and cigarettes. Kenya, on her part, agreed to allow Liquid Petroleum Gas (LPG) from Tanzania back into the country after a month-long ban citing safety and security risks.
The standoff saw exporters from both countries suffer huge financial losses.
Despite the two leaders' intervention, the trade row has continued to simmer, with Tanzania recently imposing taxes on sweets and other confectionaries, lubricants, textiles, cement and tobacco from Kenya, reigniting tension between Dar and Nairobi.
Mr Kiptoo, however, yesterday said there could be light at the end of the tunnel.
"Our private sector is really suffering because of this push and shove with Tanzania. Tanzania is a big market that we really need. I have talked to our Tanzanian counterparts in the trade department and we have agreed to meet and end this needless fight," he said in an interview.
The PS said Tanzania had invited major Kenyan companies, among them Bidco, Pwani Ltd, Tru Foods, and Kevian Ltd to participate in a trade exhibition in Dar between June 28 and July 13, as a show of endorsement for Kenyan brands.
Last month, Tanzania slapped a 25 per cent import duty on Kenyan firms in the confectionery business, citing use of imported zero-rated industrial sugar in the goods.
The decision angered the Kenyan Government, which gave Dar up to the end of this month to remove the tax or block Tanzanian goods from entering Kenya. Tanzania has also protested duty imposed on textile imports produced under Kenya's Export Processing Zones as well as petroleum products. Last year, Kenya's exports to Tanzania stood at Sh28.5 billion, down from Sh34.2 billion in 2016.