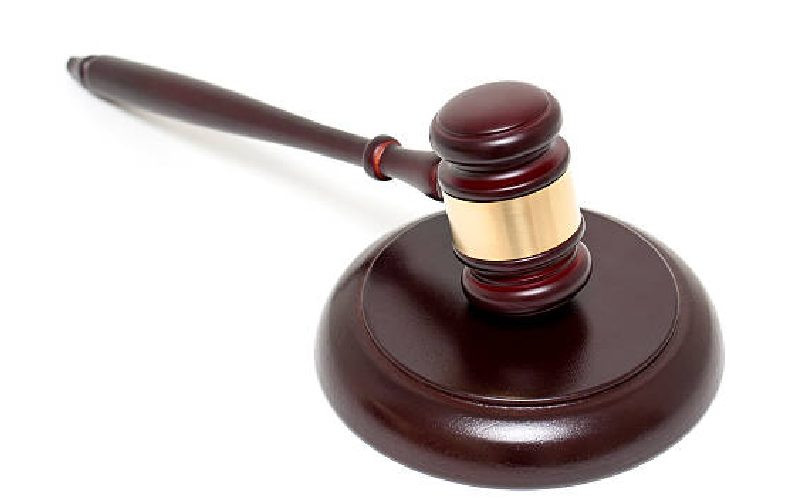 On June 8, Elkana Kipkemoi, 20, admitted to have killed Haron Cheruiyot at Mosop Village in Njoro Sub County, Nakuru County.
He entered into a plea-bargain agreement with the State.
Justice Teresia Matheke heard that the offence was committed when Kipkemoi and Cheruiyot were drinking.
Nakuru Probation officer Samuel Ndung'u filed a report in court on January 26, that showed the victim's family appreciated the goodwill shown by Kipkemoi's family by settling Cheruiyot's Sh100,000 hospital bill before his death.
Justice Matheka took note that the two families were willing to sit down and resolve the issue.
She placed Kipkemoi on three-year probation and warned him against taking alcohol.
In view of the reconciliation efforts by the two families, Ms Matheka placed the matter before the Alternative Justice System (AJS) committee.
The case will be mentioned on August 31, before the Deputy Registrar of the High Court, to check the progress.
This case comes six years after a murder case was resolved by compensation through AJS.
Irshad Abdi was directed to pay 40 camels, worth Sh4.4 million, to settle a murder case.
Abdi and Hassan Barre, a father of two, engaged in a fight in 2012 in which Barre was killed.
Abdi walked free on October 25, 2016, following a deal with Barre's widow Binto Barre and it was produced before High Court judge George Dulu in Garissa County.
The above forms of resolution (reconciliation, arbitration, mediation and blood money compensation), outside the court's jurisdiction, fall under the AJS module.
Former Chief Justice David Maraga launched the AJS on August 26, 2020, to help reduce the backlog of cases in court.
On Tuesday, Justice Joel Ngugi, the chair of the National Steering Committee, spoke to the media in Nakuru on the progress made since the implementation of AJS by Chief Justice Martha Koome in May.
According to Ngugi, 70 cases previously in court have been registered in AJS. About 28 have been resolved, and six referred back to court while the rest are pending resolution.
According to Ngugi, a 2006 succession case was resolved in one sitting, after delaying in court for 16 years.
Ngugi noted that over 250 cases for sex workers and over 400 disputes in the boda boda sectors have been resolved through AJS.
He said the next step will be to deal with organised crimial gangs and land disputes that have been rampant in the county.
Since April, over 50 petty cases have been handled in court, over 20 resolved and prisoners remanded at Nakuru GK Prison released.
"Unlike the court procedure that is strict, technical, complicated and rigid, AJS has a vast way of resolving disputes," said Ngugi.
He noted that in AJS, parties bring their own solutions rather that the court system where judges decide cases.
"We declare winners and losers in court after years of litigation. However, one of the parties goes home crying. AJS tries to ensure there is a win-win situation in disputes," noted Ngugi.
The system, the judge noted, will reduce the backlog of cases and decongest prisons.
Speaking to The Standard, Nakuru County Deputy Police Commander Joseph Tanui said that police stations have been referring about 40 cases to AJS every week since January this year.