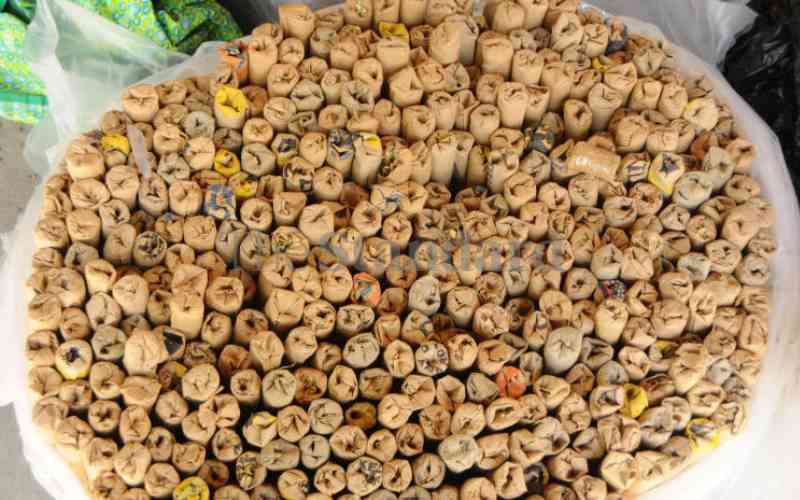 The National Authority for the Campaign Against Alcohol and Drug Abuse (Nacada) has reiterated that trade in cannabis (bhang) remains illegal in Kenya.
Apart from medicinal use in strict compliance with the Narcotic Drugs and Psychotropic Substances (Control) Act, Nacada says recreational and commercial trade of bhang is prohibited. With the country experiencing heightened political campaigns, there have been calls to legalise recreational and commercial use of cannabis.
Roots Party leader George Wajackoyah has been vowing to have the drug made legal if elected president on August 9. In his manifesto launched on Thursday, Prof Wajackoyah claimed trade in cannabis would generate revenue enough to pay external debts.
Kenya last year rejected World Health Organisation's (WHO) recommendations on use of cannabis in recognition of its abuse and potential health risks posed. "It is noted that some of the statements made in favour of legalisation are misleading as they are intended to elicit excitements amongst the people, especially the youth. Let it be known that the law is still in force and that anyone contravening this law will be apprehended," cautioned Nacada's CEO Victor Okioma.
About 200 million people aged 15 to 64 have used cannabis in their lifetime, according to 2021 World Drug Report. Globally, bhang is regarded a problematic drug since it is a gateway to addiction and abuse of other psychoactive substances.
In Kenya, cannabis remains the drug of choice amongst narcotic users. Data from a national survey conducted by Nacada in 2017 showed at least 1 per cent of the country's population aged between 15 and 65 are current users.
It was found that the drug had permeated learning institutions, with data showing 7.5 per cent of high school students and 1.2 per cent of pupils had used cannabis.
Another survey conducted in 2019 to assess emerging trends showed overwhelming evidence on abuse of cannabis in form of cookies, candies and other forms of confectioneries. "Accordingly, Kenya has continued to suffer the devastating effects of cannabis as its abuse is on the rise particularly amongst the youth," stated Mr Okioma.
Mr Okioma said the rejection of seven of eight WHO recommendations on cannabis was a breakthrough in global fight against drug abuse.