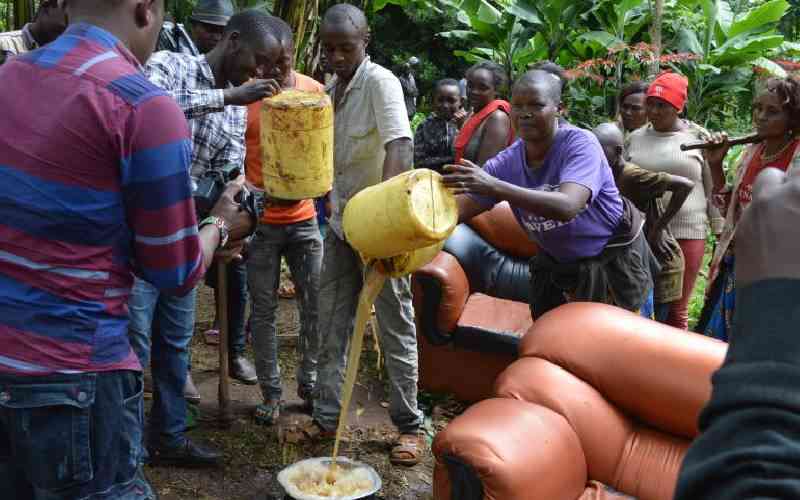 Five people died in Karuku, Embu County, after consuming an illicit brew last week. Four other victims were reported to have lost sight.
These deaths betray laxity in government efforts to rid the country of illicit brews that continue to kill people and turn both young and old into unproductive members of society. The mere fact that such cases continue to be reported is an indictment on local administrators; chiefs, their assistants, village elders and the police, both of whom should complement each other in ridding society of the illicit brews menace.
The government should step up the war against illicit brews and to succeed, it should hold administrators in notorious areas personally accountable.