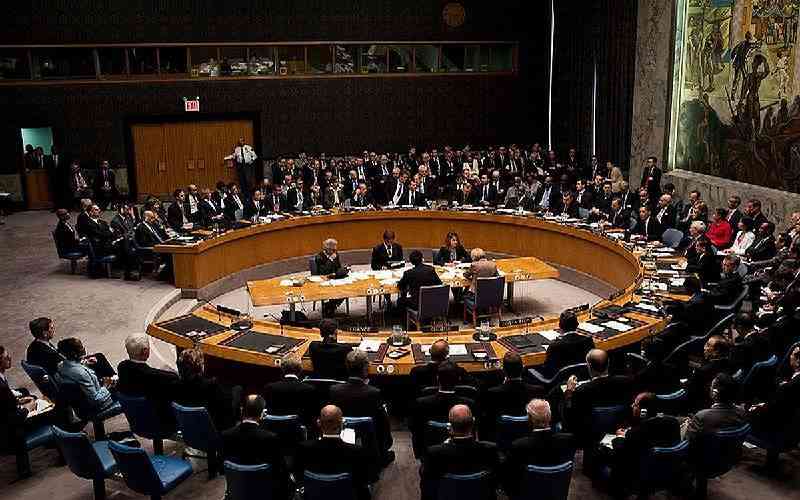 The United Nations General Assembly on Monday adopted a resolution to designate June 24 of each year as the International Day of Women in Diplomacy.
The resolve invites all UN member states, organizations of the UN system, other international and regional organizations, civil society and associations of women diplomats to observe the day annually in order to promote the full and equal participation of women at all levels of diplomacy.
This designation was championed by the UN General Assembly President Abdulla Shahid, who is also the foreign minister of Maldives.
Abdulla presided over the adoption of the resolution on Monday
"Women working in diplomacy have made critical contributions to shaping the multilateral system we have inherited today," said Shahid in a speech after the adoption of the resolution.
"Yet, despite the evident contributions of women to diplomacy and multilateral decision-making, they continue to be underrepresented in senior diplomatic positions. And they still suffer the deep-rooted legacies of sexism, which hinder their professional advancement and obscure their contributions and achievements."
The UNGA President further noted that the level of diplomatic engagement and global solidarity needed to overcome today's challenges- from climate change to pandemics, to human rights violation and economic uncertainty, cannot be fostered unless women are not only given a seat on the table, but also facilitate their ability to take on leadership roles.
Women in diplomacy however have received the good news with a pinch of salt.
Chepkorir Sambu, a lawyer focusing on Public International Law and International Negotiation & Conflict Resolution hopes the resolution will translate to action.
''Women in Diplomacy are marginalized. Statistics show that these people don't let or trust women to steer conflict resolution and management processes,'' said Chepkorir in a tweet
Chepkorir argues that conflicts affect women immensely and men still haven't brought sustainable solutions.
The crucial role presents murky waters, but for her- she says they can steer the ship well.
Marie Charlotte Tang, the ambassador of Philippines to Kenya argues that, while diplomacy is still very much a male-dominated field in many parts of the world, her country has strived to do better.
The envoy in an interview with The Standard said, ''out of their 87 Philippine foreign service posts (embassies, permanent missions and consulates general), twenty-seven are headed by women.
''For our foreign service, women have taken the challenge very early so as to break the so-called glass ceiling and participated actively in this traditionally male-dominated field. They have proven that they are equals and even better than their male counterparts,'' said Ambassador Marie
Asked about women diplomats being demeaned by their male counterparts, the envoy said she has never experienced the demeaning at a personal level.
''I have never felt any discrimination in my line of work. But perhaps, I am enjoying the fruits of labor of my predecessors,''
The diplomat, who represented her credentials to President Uhuru Kenyatta in April this year notes that the achievements of women diplomats are celebrated in her country, Philippines.
''There is value in telling the stories of women diplomats and their success stories so that we dispel the notion that the achievements of men are better than the achievements of women in diplomacy,'' she said.
The ambassador argues that women are more inclusive and nurturing hence the reason as to why they hugely become successful in the sector.
''Women are more collaborative in work and leadership. They are good at peace-building by promoting their roles as negotiators and mediators,''.