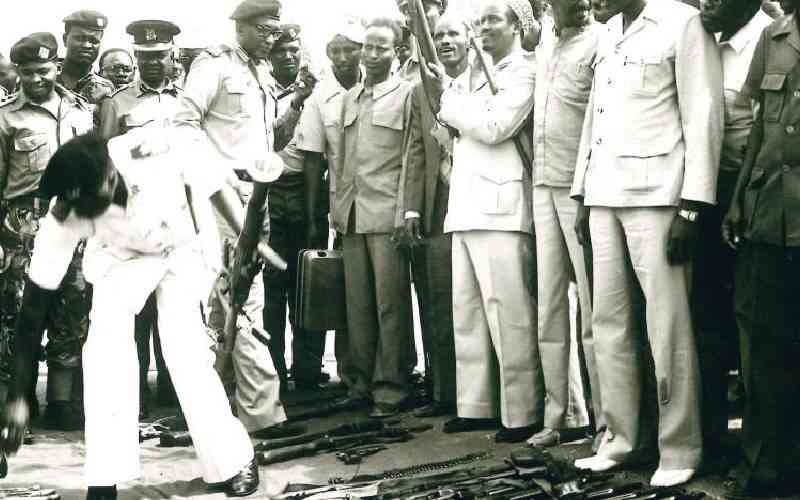 This week, the Commonwealth Heads of Government Meeting gets underway in Kigali, Rwanda.
The agenda includes high-level business and political forums meant to spur growth to benefit 2.6 billion people from 54 nations across six continents.
While membership to the "club" is voluntary, a heated debate regarding formation of a secretariat took place in Kenya's Parliament in 1965.
One Tuesday in June that year, Vice President Oginga Odinga introduced the contents of Sessional Paper No. 13 with a request that Parliament approves formation of a Commonwealth secretariat.
Odinga told the house having such a secretariat would "promote Commonwealth development in Kenya" and that members only needed to "note" the contents agreed upon by a number of other members of the Commonwealth.
It was meant to be a straightforward debate. In fact, not many were opposed to the idea but even those who supported the move threw choice epithets at it. Among these was the affable debater Martin Shikuku.
Having attended a previous Commonwealth Relations Conference, Shikuku laid bare the casual nature at which business was being approached. He described the grouping of nations as a "sort of club where friends meet, talk and exchange ideas and no decisions are taken." He added: "I think we are on our way to being rather practical and stop talking as friends in a club where people drink and say hello to each other."
Though supporting the idea, Finance Assistant Minister Okelo-Odongo equated the club to an intellectual forum "where people only spoke English and quoted Shakespear." He feared the establishment of a secretariat would water down other globally-accepted bodies such as the OAU, the forerunner to the African Union, and the United Nations. "What if those who speak French followed France, Portuguese speakers followed Portugal? Will Africa not be divided?" he posed.
One of the key opposers to the idea was Kilifi South MP Ronald Ngala who said the mover of the motion, Odinga, was not convinced of benefits accrued from having such a secretariat.
He also felt any aid to the country could be channeled through existing multilateral bodies. Attorney General Charles Njonjo in his usual, witty demeanour remarked that Ngala had indeed "supported the motion in a negative fashion."
The debate turned acrimonious after a speaker said that only a shifta would fail to see benefits of the secretariat. The remarks followed comments by Wajir South MP Ahmed Khalif opposed to the secretariat. The motion passed after a vote.