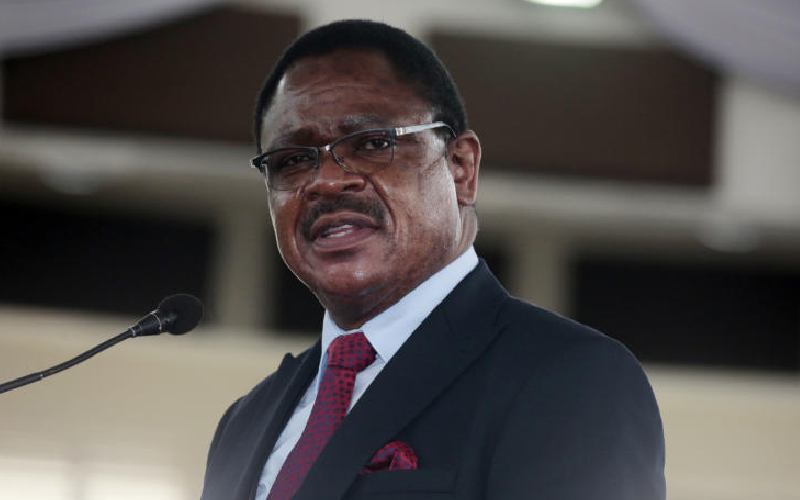 Residents of Mutomo who gave up land for the construction of Mama Ngina University will have to wait longer to receive compensation as it emerged that the money was not factored in the present Ministry of Education budget.
State Department for University Education and Research Principal Secretary Simon Nabukwesi however said that a proposal had been made for the funds.
"The money is not factored in our budget line... perhaps in the next budget it shall be considered. We have made a proposal and we hope it shall be be approved," said Nabukwesi.
This emerged as Mutomo residents expressed anxiety following delays by the government to release money to compensate land owners.
In the deal brokered by the National Land Commission (NLC), each of the 191 property owners was to receive at least Sh10 million for their quarter-acre plots. The highest amount to be paid per plot was Sh35 million.
Locals were last month given a 15-day notice to vacate the area after the land was acquired by the government for expansion of the university.
After a series of negotiations it was agreed that they were to be compensated within the 15 days, with the deadline set for June 10.
Five days after the deadline, land owners are uncertain whether they will be paid.
Nabukwesi however said that talks are underway to resolve the matter. "Multi-agency consultations are ongoing and we shall come up with a solution in due course."
Residents however claim that they have not received any communication from relevant authorities on the matter.
According to their chairman Harun Gacheru the silence from government has left them in limbo.
"We were promised by Kazungu Kambi that Sh1.9 billion was ready by the time we were signing, and will be paid immediately after signing the documents. To our surprise nothing is forthcoming and most of us are now worried whether indeed we shall be compensated," he said.
Kambi is a commissioner at NLC.
Gacheru said after sealing the deal, it has been back and forth seeking clarity on compensation with NLC and the university telling them that it is the Ministry of Education that is supposed to pay them.
The commission's valuer and project team leader Doricah Buyaki had on May 11 assured the locals they will be compensated within the set deadline.
Seven of the landowners have since disputed the deal and filed a case in court claiming there was no public participation and are not part of the settlement pact.