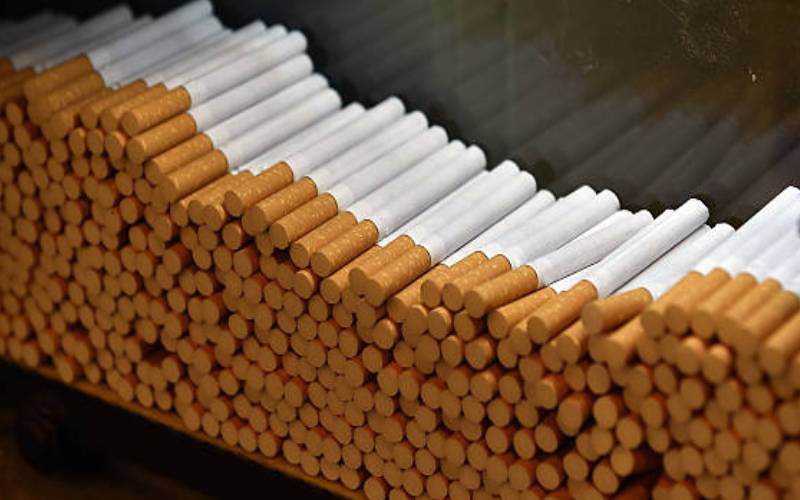 The Tobacco Control Board is celebrating millions of teenagers born after 2007, when Kenya banned advertisements of cigarettes.
The board said the country had come a long way since cigarette advertisement was banned in the mass media following the passing of the Tobacco Act.
Previously, tobacco manufacturing companies promoted their products in newspapers, radio, television, online and billboard advertisements which was a huge spend in the industry.
An international tobacco manufacturing company sponsored the Safari Rally, which was on the international rallying calendar, and tobacco products welcomed one through location signage into almost every rural market.
"We are proud that our children are no longer bombarded with messages that paint tobacco consumption as stylish, sexy and the thing to go for," said Dorcas Kiptui, Head of Tobacco Control in the Ministry of Health's Department of Non-Communicable Diseases.
Ms Kiptui who represents the ministry in the Tobacco Control Board recalled how the country has come from the days when college students purchased packets of cigarettes as part of entry fees to nightclubs which could also occasionally admit secondary school students.
"There are 4,000 toxins in tobacco which have nothing useful for the human body," said Dr Somba Kivungu, who represents the Kenya Medical Association on the board.
Tobacco Board Chair Nancy Gachoka said tobacco was one of the world's most addictive substances, and early exposure was most harmful putting entire populations into a drowning pool.
"Every youth who embraces tobacco use cannot easily get out. It gets worse by the day. It also opens the way for use of narcotics," said Ms Gachoka.
The board, however, does not foresee the stopping of cultivation and processing of tobacco in the near future, saying commercial arguments still outweighed calls for a complete ban.
The board argues that curing tobacco at the farm level exposed farmers to pollution and consumed large quantities of biomass, draining household revenues and the environment.
But Salome Machua, a representative of the National Environment Management Agency in the Tobacco Board, said exploring alternatives to farm level curing such as requiring processors to install industrial operations would likely be counter-productive and lead to more pollution.