Madaraka Day fete to be held at Uhuru Gardens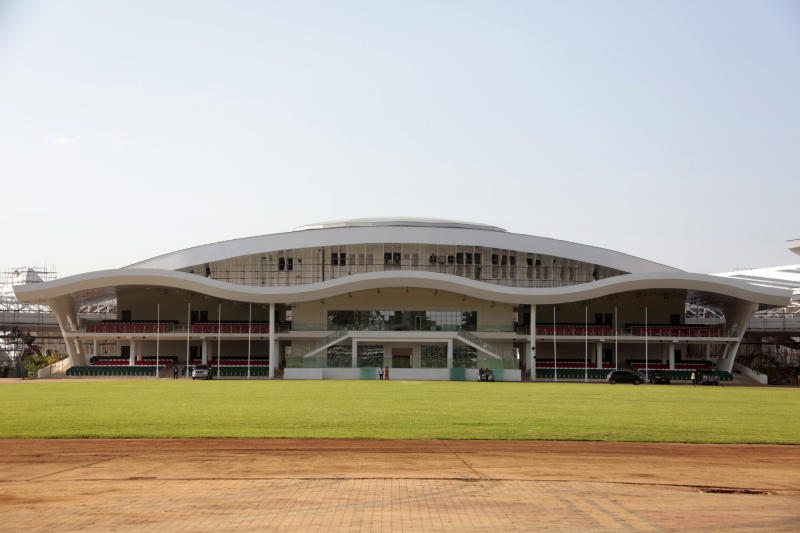 Preparations for Madaraka Day celebrations scheduled on June 1 are in top gear, Interior and Coordination PS Karanja Kibicho said.
Kibicho said that the ongoing renovations at Uhuru Gardens, which will host this year's Madaraka day celebration, are 90 per cent complete, three weeks to the event.
"As you can see, all the infrastructure is complete and I can proudly say we are 90 per cent ready with little work left to give character to these celebrations three weeks to the event,'' he said.
Kibicho was speaking when he led government officials for an inspection tour of the Uhuru Gardens.
Accompanying the PS were members of the National Celebration Committee in charge of logistics to ensure infrastructure is ready for the National celebration.
Kibicho said since the government relaxed containment measures on Covid-19, the number of attendees will be increased from 10,000 to 30,000 people. "Last year we celebrated the event in the middle of Covid-19 pandemic, and although we are not yet out of the woods, we have increased it from 10,000 to 30,000 people. Also the participation of children has been included in the programme and has celebrations across the country,'' said Kibicho.
The PS further noted that the government decided to move the event from the County rotational back to Nairobi because it will be the last event for the current administration before it exits office.
"It is six months since we celebrated Jamhuri day. And because of the significance of Madaraka this year, being the last one for this regime, we decided it is good to come and celebrate it here to break the tradition we set of celebrating it in counties.
"This is Uhuru's last Madaraka day as President," he said.