Rotarians to cycle to Diani to raise funds for needy children
NATIONAL
By Nancy Nzau | May 8th 2022 | 3 min read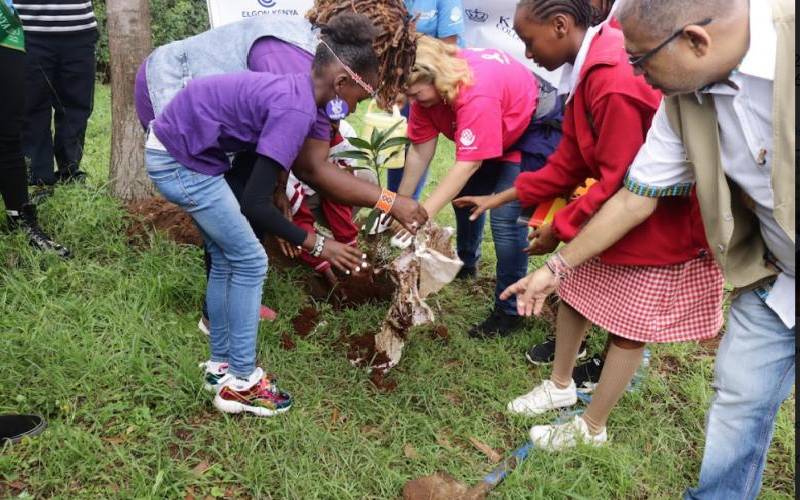 Today, a team of 20 cyclists- members of the Rotary club and partners will start a 548km-bike ride to Diani on the South Coast.
The cycle race is a precursor to the 97th Annual Rotary District Conference and Assembly set to be held in Diani from Wednesday to Sunday.
At least 700 delegates from around the world will converge and "reflect on Rotary's purpose and value while celebrating the social impact projects undertaken in the past year."
The cycle race is a social impact project where proceeds will help raise funds to help at least 200 children every year undergo tests and free heart surgery in collaboration with local heart specialists and partners from the Rotary Club of Mumbai West Coast (RCMWC) in India.
So far, 80 children have received free heart surgeries from past initiatives.
Also lined up in Diani is a golf tournament on Wednesday.
A concert dubbed 'OneLove' featuring local artistes such as Otile Brown among other high profile artists is lined up for Saturday.
"Kenyans are free to join, partner, and donate to the course. In Diani, we will host a 5-day conference to discuss future prospects, showcase our achievements, network and carry forward our work.
In the quest for sustainability, we will plant mangrove plants to enhance the marine ecosystem and work alongside Tuk-tuk operators to promote clean energy." said Henry Ndirang'u, Rotary District 9212's chair for the public image and innovation.
Africa was declared wild-polio free in 2020 thanks to initiatives by among others, the Rotary Club.
The work may seem to be over, but the organisation's challenge is to ensure routine immunisations to keep the virus from returning to Africa and channel efforts to eradicating the wild poliovirus in the two countries where the disease still wreaks havoc: Afghanistan and Pakistan.
The club has contributed more than $2.1 billion to polio eradication since it launched the PolioPlus programme in 1985, and it's committed to raising $50 million each year for polio eradication activities.
What started as a call to raise money to purchase a single wheelchair for a polio victim in Africa turned into a story of international cooperation and soon a celebration.
The Rotary Wheelchair Foundation delivered more than 895,000 wheelchairs worldwide.
"As a bank, we are honoured and proud to once again partner with the Rotary District 9212 to deliver on our promise of driving socio-economic growth," said Charles Mudiwa, Stanbic Bank Chief Executive. Stanbic is a partner. The Standard Group is the media partner.
Rotarians are also involved in the UN's 6th Sustainable Development Goal on water and sanitation.
"We've built wells, installed rainwater harvesting systems, and continuously worked with community members to maintain the infrastructure."
"As the largest service organisation in the world, we aim to provide service to others through fellowship with business and community leaders," said Alex Nyaga, District Governor, Rotary District 9212.
Worldwide, 2.5 billion people lack access to quality sanitation, and 748 million people don't have clean drinking water.
In addition, 400 children die every day from water-borne diseases. When communities have access to clean water, they lead healthier and more productive lives.