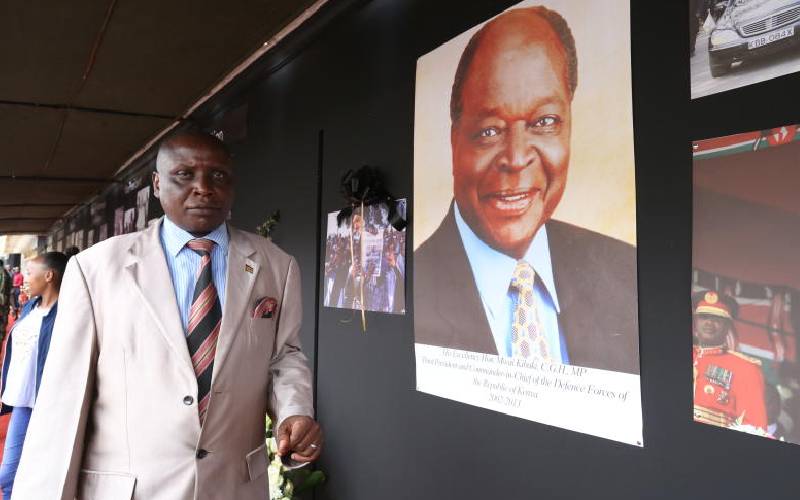 He travelled all the way from Nyeri to give the last salute to his former boss, the late President Mwai Kibaki.
For David Wambugu, this was a special salute that forced him to find a place to spend the night on Tuesday evening.
The two-hour journey on Tuesday saw him arrive late just after the body of the late president had been taken back to Lee Funeral Home.
And today, Wambugu was among the early Kenyans at Parliament buildings to view the body of the country's former Head of State.
Wambugu, now 51, was the bodyguard who was with Kibaki when his Range Rover overshot the Mombasa Highway and crashed into a ditch at Chumvi on the busy road on December 3, 2002.
Kibaki was from a Narc vote-hunting mission in Ukambani.
"When I heard the news that he had passed on I was shocked and had to travel all the way from Nyeri to confirm he is dead," Wambugu told The Standard.
"I was his bodyguard from 1996 until 2002 when we were involved in an accident. I was shocked because my former boss with whom I survived the accident is gone," added Wambugu.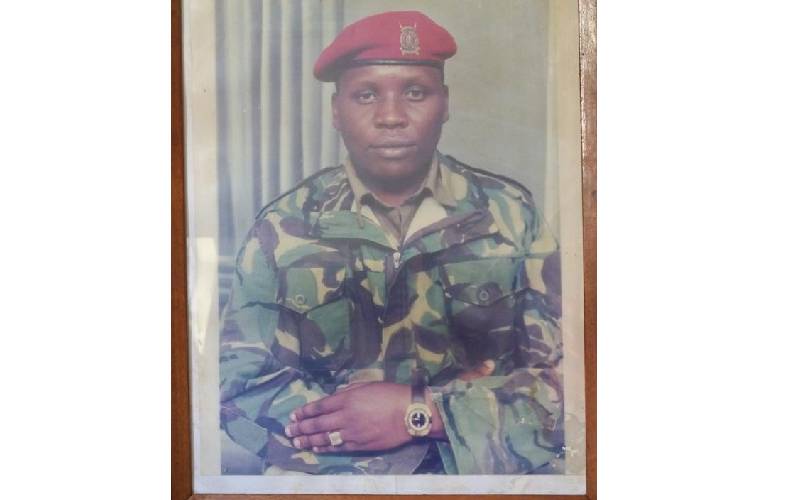 Wambugu says after the accident in 2002, he woke up in a hospital bed. He was receiving treatment having sustained some injuries on his chest, head and limbs.
To date the once strong officer looks frail with a slight limp on his right leg, an injury he picked on the fateful day.
Close relationship with President
When Kibaki clinched the Presidency, Wambugu says the president continued footing his hospital bills through the State House for about two years.
He had been assigned light duties around the First Family.
But things went South when some of his bosses discovered he was in touch with Kibaki without following protocol. His communication with the State House was cut off.
He was 32 years when he was dismissed from the service.
"What pains me the most is how some people felt bad that the president was footing my bills," says the father of four who relocated his family to the village.
For this reason, Wambugu moved to the Employment and Labour court in 2016 to sue the state, Attorney General and National Police Service in a matter that is yet to be heard.
Wambugu who hails from Othaya Constituency joined GSU in 1992.
He was picked to guard Kibaki during the 1997 general elections after completing the VIP protection course.
Twenty years after the accident, Wambugu's attempts to access proper medication and even meet justice after several letters to various institutions have borne no fruit.
"I have spent a lot of money from one hospital to the next and even sold my property to feed my family and survive," he says.
However, he describes the former president as a generous man who never left his aides hungry.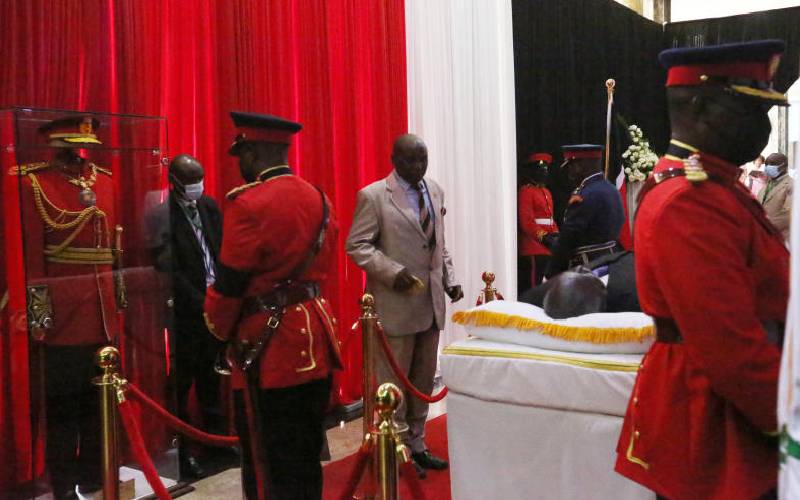 "In fact, he sponsored one of my brothers through university. Similarly, the former First Lady Mama Lucy Kibaki was my close friend and we even shared a lot whenever we met in State House," he recalls.
He wrote a letter to the Independent Policing Oversight Authority (IPOA) who requested National Police Service to intervene on his behalf in June 2016.
"After going through a detailed self-explanatory letter, we thought that your organisation is best placed to assist the complainant get justice after a long time," reads the letter.
Two decades since the accident and now with the former President gone Wambugu says nothing has moved.
"I have used millions in hospitals and my children are stuck at home without proper education, my case now rests with President Uhuru Kenyatta. I don't need sympathy just justice to be served," appealed Wambugu.