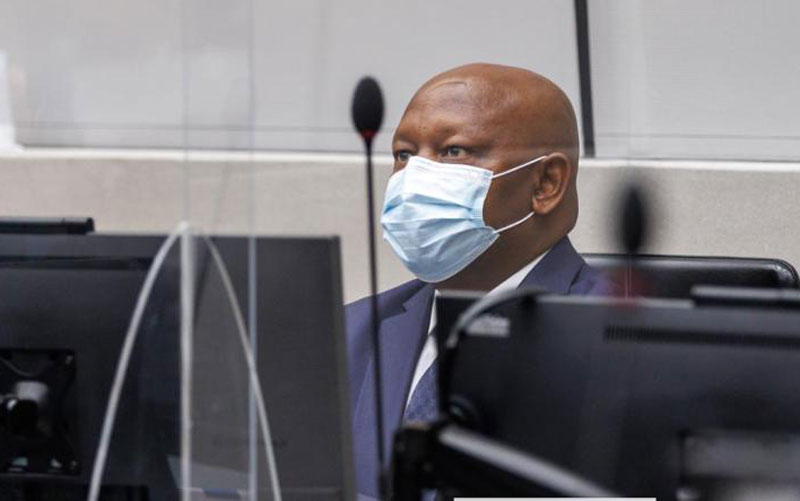 The International Criminal Court (ICC) prosecutor wants to submit phone call data records of lawyer Paul Gicheru and that of the chairman of an insurance firm associated with Deputy President William Ruto as additional evidence.
The lawyer is facing charges of offences against the administration of justice consisting of corruptly influencing witnesses in the cases against Ruto and radio journalist Joshua Arap Sang.
Gicheru surrendered in November 2020, pursuant to an arrest warrant and appeared before The Hague-based court for the first time on November 6, 2020.
The case stemmed from the post-election violence that followed the disputed presidential election results in 2007. Violence erupted after ODM presidential candidate Raila Odinga accused his rival, President Mwai Kibaki of PNU of snatching his victory.
And now, ICC's deputy prosecutor James Stewart, in his new filings before Trial Chamber III judge Maria Samba, is requesting the court to allow him to add five more items as evidence. These included call data records of phone numbers attributed to Gicheru and Amaco Insurance chairman Silas Simatwo.
Stewart argues the need to add the new evidence was necessitated by the testimony of an ICC investigator, witness P-0730.
The prosecution wants to add the items despite the court ordering it to close its case by filing a notice of completion of its presentation of evidence. It had until March 25 this year to file the notice.
The prosecutor is also seeking to submit the investigator's report saying it 'would help the chamber in truth-seeking mission.'
"The necessity of adding these documents to the prosecution's list of evidence arose as a result of the defence's cross-examination of P-0730. These items comprise call data records of phone numbers attributed to Gicheru and Simatwo respectively as well as an investigator's report and annex by P-0730 providing relevant contextual information regarding the call data record," said Stewart.
P-0730 was the lead investigator of the team that probed the 2007-2008 post-election violence in Kenya.
In his testimony, P-0730 said although there were many suspects, ICC investigators gathered evidence implicating only a few. P-0730 said the suspects included Mr Gicheru, Mr Simatwo, P-0654, P-0579, persons number 28, 33 and 25.
In May 2013, P-0730 went through at least 350 reports on witness tampering and recommended how the investigations could be conducted.
"The CDR was not previously relied upon by the prosecution, but became relevant as a result of evidence elicited by the defence during cross-examination of P-0730 on March 8 2022," the prosecutor said.
At the same time, Stewart wants to produce an investigator's report derived from an interview with P-0028. According to him, the report contains the witness's contact list which is relevant to the case.
Gicheru has eight confirmed charges all of which he has denied.