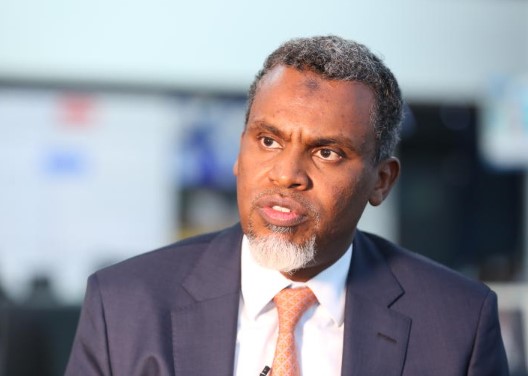 One attacker of the DusitD2 Hotel terror attack in January 2019 had over thirty (30) Sim cards in use, the Director of Public Prosecutions (DPP) Noordin Haji has revealed.
It was how they were able to plan, coordinate, finance, and execute the attack that left at least 14 people dead.
But how did they do that?
Haji, in an interview with KTN News on Wednesday, April 13 said that one of the ways terror groups and criminal organisations use to move monies and finance their activities is through mobile money transfers.
"Some of these mobile applications are exploited by terrorists to harm Kenyans. Dusit attackers relied heavily on [name of mobile money service provider withheld]," the DPP said.
The attackers also used pseudo names to access funds.
Underpinning the importance of the ongoing SIM card registration by mobile service providers, Safaricom, Airtel and Telkom, and the Communications Authority of Kenya (CA), Haji said data protection is mandatory.
"What Safaricom and CAK need to work on is [to] ensure data is safeguarded, and not being used for other purposes," he said.
Terrorists and their organisations can also disguise themselves as businesspeople or normal citizens in order to carry out their activities, he said.
"There are instances where they use family members or set up non-existent companies."
In Kenya, attack masterminds have been found to take advantage of the fact that the East African nation is a business hub, and exploit Kenya's liberal economy.
Terror groups are also known to radicalise normal citizens. "This is how they are able to organise themselves with much ease," the DPP added.
Fight Against Terrorism
But, all is not lost and the ODPP hopes to win the war against terrorism.
Haji, in a circular dated April 13, said the war against terrorism must be multi-faceted, appealing to all agencies involved to jointly collaborate and share important information.
"The unwillingness or failure by security agencies to coordinate and share information is no longer acceptable. The need for more effective interagency cooperation in counter-terrorism has been evident in the aftermath of several incidents of terrorism."
ODPP and other agencies are also able to track suspected terrorism and financial activities in the continued fight.
"We have investigative and intelligence officers who analyse monies coming in, how they are being utilised and how they are flowing within the economy," said Haji.
This way, authorities can tell whether it's an activity related to money laundering or terrorism.