Projects under Big Four Agenda get Sh147 billion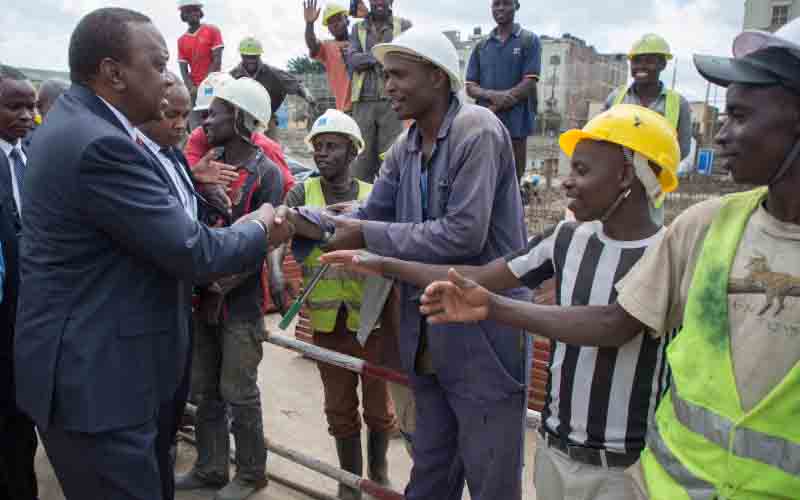 Projects being implemented under the Big Four Agenda will get a shot in the arm after the National Treasury set aside Sh147b.
The National Treasury is following up on the trend where it has spent heavily on the what it calls enablers and drivers of the Big Four Agenda that the Government has been implementing since 2018.
The Big Four, which has been seen as President Uhuru Kenyatta's legacy project, is anchored on four pillars – universal healthcare, affordable housing, increasing contribution of manufacturing to the economy and ensuring Kenya is food secure – was expected to improve the livelihoods of Kenyans. It is, however, looked having fallen short of what it had set out to achieve.
Ukur Yatani National Treasury Cabinet Secretary yesterday said spending on Big Four Agenda was among the surest ways of getting the economy back on its feet following the battering it has experienced in the recent past. In light of the revenue challenges and significant expenditure demands, spending in the 2022/23 financial year will focus on supporting economic recovery and the 'Big Four' Agenda to ensure the highest impact on the well being of Kenyans," he said.
"To support implementation of the projects and programmes under the "Big Four" Agenda I have proposed a total of Sh146.8b."
Development blueprint
Last year, the Government allocated a near similar amount to the Big Four enablers at Sh142 billion. In its first year of implementation in 2018, the enablers for the agenda received SH460b, the highest allocation so far. Big Four Agenda was co-opted into the Vision 2030, the development blueprint that seeks to transform Kenya into a middle income country by the year 2030.
Despite the misgivings about the Big Four and its achievements, Yatani noted major strides have been made over the years.
"The Government has implemented various initiatives laying ground for achieving the goal of 100 per cent health insurance coverage. Key among these initiatives include: the free maternity programme dubbed "Linda Mama", which currently benefits over one million mothers annually; increasing the total number of health workers in the public and private sector; investment in health infrastructure and development of a digital health platform to support effective monitoring of the health sector," he said on universal health coverage.
On affordable housing, he said the government is implementing policy and administrative reforms that would lowers cost of construction and improve access to finance for affordable housing. Yatani allocated Sh27.7b to affordable housing initiatives.
On manufacturing, Yatani said there have been initiatives that are aimed at enabling industries flourish including creation of industrial zones that offer manufacturers incentives. Yatani allocated Sh46.7b to food and nutrition security initiatives. "Government is implementing measures and interventions to achieve food and nutritional security. These measures include: supporting large scale production of staple food; expanding irrigation schemes; increasing access to agricultural inputs; and supporting small-holder farmers to produce and market various commodities," he said.