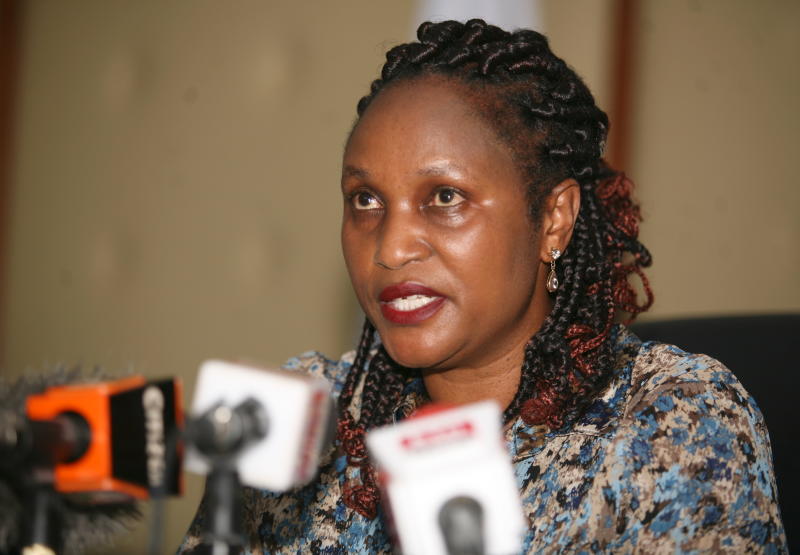 High Court judge George Odunga has blamed lawmakers for only clamouring for electoral reforms when polls are around the corner.
Choruses for reforms, said Justice Odunga, become louder every election cycle, noting that legislators ignore election timelines.
"It has become customary for the political class to bay for electoral reforms after every election. However, that call dies down after some time and it is forgotten that there is a need for such reforms until a year or two to elections," he said.
Justice Odunga said the call for reforms is forgotten as soon as politicians get into office.
"Why, for example, can't we have the necessary laws and regulations in place in good time? Why can't we ensure that the electoral management body is sufficiently funded in good time?" he said.
The judge made the observations while determining a dispute over the digital platform used by political parties to register members.
Although he found that the Integrated Political Parties Management System (IPPMS) was put up without considering the marginalised and those with no access to the internet, Justice Odunga declined to order the platform be pulled down.
According to him, many Kenyans have joined or resigned from political parties using the online system.
Reverting to the manual system, he noted, would benefit unscrupulous politicians.
"To suspend or reverse the system would mean that the crafty political party officials who enlisted Kenyans as members of their parties without their knowledge would have succeeded in beating the system and the law.
That, in my view, would clearly be inimical to the wider public interest. In the circumstances of this case, it is not my intention to throw the baby with the bathtub," he ruled.
The case was filed by the Centre for Minority Rights Development, William Sipai and Noah Kitarpei.
They sued the Attorney General Kihara Kariuki, Registrar of Political Parties Anne Nderitu and the Independent Electoral and Boundaries Commission (IEBC), claiming that the digital platform had locked out sections of Kenyans, including pastoralists.
The court also heard that indigenous people have been subjected to historical marginalisation and legislative discrimination, and that the majority of their population is locked out of internet access.
The petitioners argued that they represent about 30,000 members of the Keekenyokia clan of the Maasai, and the Yaaku minority group.
They said the communities do not have technologies to access the IPPMS yet they wish to take part in party primaries.
The respondents asked the court to dismiss the case, urging that the petitioners had not proved that their rights were violated as a result of IPPMS implementation.
The judge heard that any adult who wants to join or leave a party can either use a manual or digital platform.
Ms Nderitu told the court that 24 million people had registered as party members using IPPMS.