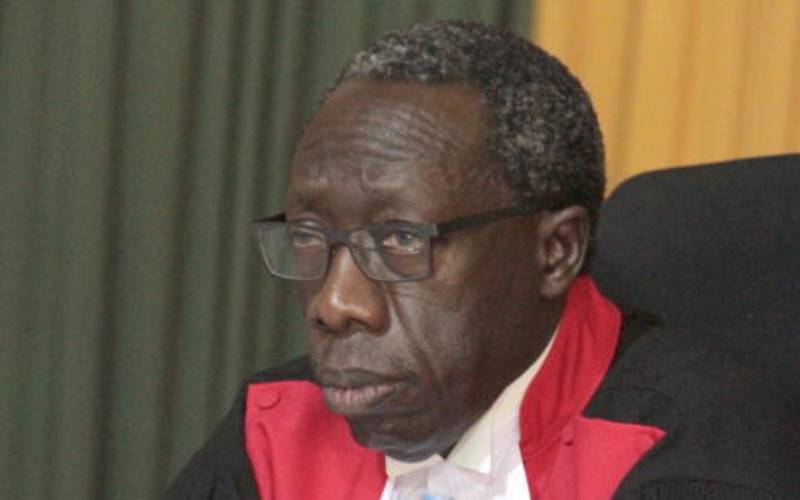 The basic structure doctrine is not applicable to Kenya, this is according to Justice William Ouko.
Delivering his ruling on the Building Bridges Initiative (BBI) at the Supreme Court on Thursday, March 31, Justice Ouko said any amendment to a provision of the constitution is not subject to an implied limitation.
"In interpreting the Constitution, Courts must provide pragmatic solutions without adding confusion to the controversy that the parties have brought to them for resolution. Amending the constitution is not a light matter," ruled Justice Ouko.
According to Ouko, the 2010 Constitution is self-regulating. "…limitations to its amendment must be sufficiently specific and unambiguous."
As to who initiated the Constitution of Kenya (Amendment) Bill, 2020, Justice Ouko ruled that the BBI Secretariat 'emerged from the blue'.
"Although the BBI national secretariat does not disclose its ancestry, its family tree, its gene cannot be concealed… the great-grandfather is the 'Handshake', the grandfather is the 'Task Force, its father is the 'Steering Committee' and the surname of all of them is Building Bridges Initiative (BBI)," said Ouko.
He added: "The suggestion that Dennis Waweru and Junet Mobammed were the initiators of the BBI Bill and not the President cannot be accurate."
Setting aside a decision by two lower superior courts on whether a criminal or civil suit can be filed against the President while in office, the judge said relief is claimed against the President.
"...the High Court and Court of Appeal erred by arriving at the conclusion that civil proceedings can be instituted against the President during his tenure of office..."
The President, said Ouko is, however, ineligible to directly or indirectly initiate a popular initiative.
"The President cannot act as an ordinary citizen because he is not, and at the same time claim to be exercising executive authority. He cannot, in the circumstances of Chapter 16, run with the hare and hunt with the hounds," said Ouko.
Pronouncing himself on the quorum threshold of the Independent Electoral and Boundaries Commission (IEBC), he said the electoral body was fully constituted but ruled that BBI's proposal for the creation of 70 constituencies was unconstitutional.
He added that there was sufficient evidence that there was public participation, except on the second schedule of the BBI.
"IEBC is a body corporate, whether, with the maximum 7 or three minimum commissioners, it is able to execute its mandate and generate policies. With 3 commissioners, it was quorate and able to execute its functions," said Ouko.
Download the BBI Judgement by all seven Judges - Civil Appeal No. E291 of 2021