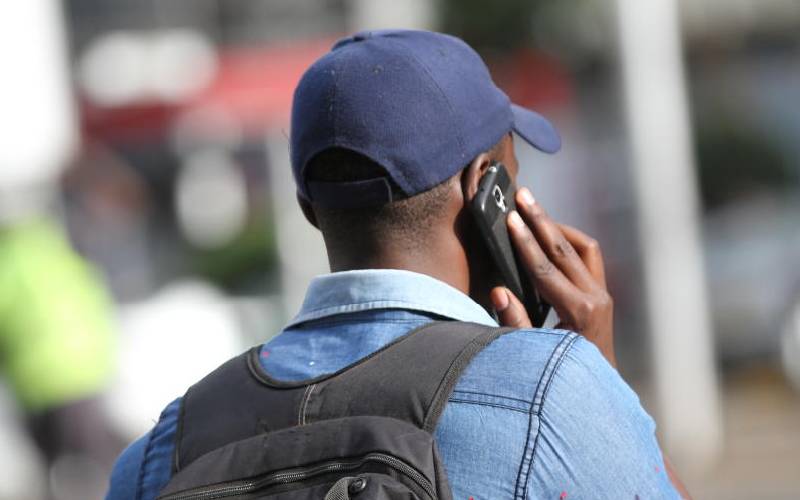 The government and telecommunication companies have been sued for pushing subscribers to provide their passport photos and IDs in a new registration drive.
Eliud Karanja, the petitioner, told High Court judge Hedwig Ong'undi that passport photos and IDs are not a requirement in the Kenya Information and Communication Regulations (Registration of Subscribers of Telecommunications Services).
"Requiring natural persons seeking to register as mobile telephone service subscribers must submit to having their photographs taken, processed and retained as a precondition of the registration is unconstitutional, null and void," said Mr Karanja.
The Communications Authority of Kenya (CA) directed subscribers to provide an ID, passport photo and signature to get a SIM card.
Subscribers are also required to disclose whether they have other lines registered to them.
Three mobile services firms – Safaricom, Airtel and Telkom – have warned that they will switch off SIM cards that will not have been registered by mid next month.
Data from the Communications Authority of Kenya indicates there were 64.8 million SIM cards registered as of September last year.
This was against an adult population that stood at 26 million in 2019, according to the Kenya National Bureau of Statistics.
Mr Karanja said Safaricom, Airtel and Telkom have also not been gazetted to store personal data on behalf of CA or the government.
He argued that millions of mobile subscribers will suffer irreparable harm if the court does not issue orders suspending the exercise.
"A conservatory order is, therefore, necessary to protect mobile telephone service subscribers who will, in its absence, suffer irreparable harm and gross abuse and violation of their fundamental rights and freedoms, with no prospect of an adequate remedy in the event that the petition is successful.
"Suspended mobile telephone services would be deactivated 90 days after such suspension if the mobile telephone subscribers would still not have complied with the directive," he said.
Mr Karanja has sued Information, Communication and Technology Cabinet Secretary Joe Mucheru, Attorney-General Kihara Kariuki, the CA, Safaricom, Airtel and Telkom.
He has also sued Data Protection Commissioner Immaculate Kassait. According to the petitioner, they all bear responsibility for the ongoing exercise.