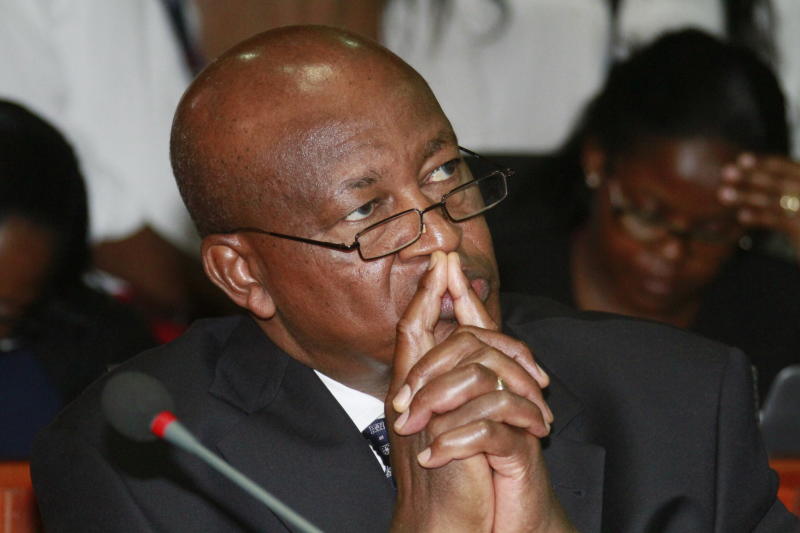 The High Court has offered Attorney General Paul Kihara an opportunity to respond to six petitioners who claim to be victims of the 1992-1993 Rift Valley clashes.
Justice James Makau set aside an earlier judgment entered against the government as an opposed case, which the AG says should be reversed.
"The application should be allowed subject to the respondent paying costs for the inconvenience on the petitioners," ruled Justice Makau.
The petitioners led by Ms Beatrice Wangui sued the state through the Human Resettlement Disaster Care (HUREDICA) founded in 1992- 1993.
It comprised those who suffered politically instigated tribal clashes while living in refugee camps, churches and other settlements in the now-defunct Rift Valley province.
They asked the court to order the government to award them Sh4.1 million as compensation for properties lost.
The case was filed in 2011.
Ms Wangui said they lost their livelihood during the clashes. She apportioned blame to the government, stating that it failed to protect the minorities.
According to Ms Wangui, the State had also failed to enact laws to ensure diversity and secure rights to own properties in different parts of the country. The AG filed grounds of opposition, saying it would be difficult to obtain relevant public records to enable him to defend the case after 33 years.
The AG added the petitioners had taken too long to file the case.
He said it is unfair to seek compensation from the government without identifying the perpetrators involved in the alleged atrocities.
The AG also stated that Ms Wangui had not disclosed if she reported the acts in any police station or post, and hence it is difficult to ascertain the veracity of her allegations.
Mr Kihara said although the petitioner claimed that police officers were part of the skirmishes, she never revealed who they were.
Mr Kihara asked the judge for 60 days to file a substantive reply.