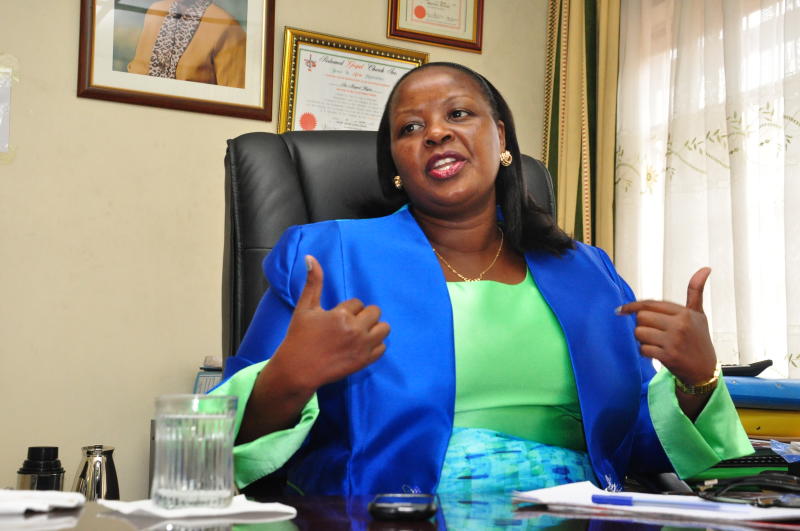 The Lands Court in Nairobi has thrown out a case challenging the construction of a wall between Kenya Railways' land and Bishop Margret Wanjiru's church in Nairobi.
The case was filed by Bishop Wanjiru's church, Jesus Is Alive Ministries (JIAM), Rhambai Patel, S&H Investments and Soma Properties.
The four petitioners sued Kenya Railways Corporation, Nairobi Metropolitan Services (NMS) and Kenya Urban Roads Authority claiming the ongoing development was blocking their access to Railway Lane, Exchange Lane, Weruga Lane and Haile Selassie Avenue.
However, Justice Lucy Kimongoi found that JIAM and her neighbours did not prove that the development was encroaching into their properties. "The plaintiffs have stated that the wall is being constructed on the first defendant's (Railways) property. I find that they do not deserve this court's protection. I also find that the balance of convenience tilts in favour of the first defendant who is the owner of the suit property," ruled Justice Kimongoi.
The judge said the four had asked her to order Kenya Railways to, in the meantime, demolish the wall allegedly blocking the Railway Lane.
She said the orders sought would only be issued after a full hearing of the dispute. "The plaintiffs have not demonstrated any special circumstances to warrant this court to issue orders to compel the first defendant demolish the wall. I find no merit in this application and the same is dismissed," she said. In this case, Wanjiru, Patel and Sarit Shah swore affidavits lamenting that their properties had been blocked such that they cannot access all public roads.
They argued that their expectation was to be notified about an impending construction.
"The plaintiffs being members of the public are entitled to use and enjoy public roads. There was a flagrant violation of the plaintiffs' rights to the protection of their property under the law as granted by the constitution," the four petitioners argued.
Kenya Railways, in its reply, said it owned the entire area in which Wanjiru's church and her neighbours sit. According to Railways, the allocations to those properties were done irregularly and hived off from its property.
It asserted that the alleged wall being constructed is within its own property and not on a public road as claimed.
Kenya Railways accused the petitioners of jumping the gun as Kenya Railways Corporation Act bars aggrieved persons from suing the corporation immediately after issuing a notice. According to it, an aggrieved person has to wait for a month before commencing legal action.
The court heard that the project was sanctioned by the national government and Nairobi City County Policies and Development Plans.