Mental health talk held for senior prisons officers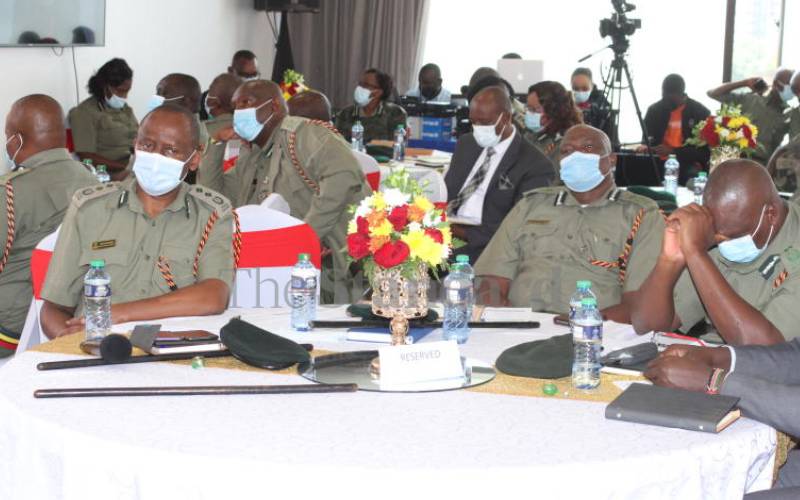 A mental health workshop was yesterday held for senior prisons officers.
The meeting at Chiromo Hospital was attended by more than 30 officers. It was meant to prepare them on coping with psychological challenges.
The officers were drawn from the prison's headquarters and other correctional facilities across the country.
It was conducted by Chiromo Hospital Group management led by Dr Frank Njenga.
Dr Njenga, who is the Presidential Advisor on Mental Health and founder of the hospital, urged the officers to give adequate attention to mental health matters.
He urged the commanders to refer needy cases among prison officers to the hospital.
"You can only serve our country effectively if you and your junior officers are in the right frame of mind," Njenga said.
The director of offenders management, welfare chaplaincy, and rehabilitation at the prisons, Olivia Onyango, said cases of mental illness in the prison are a reflection of what society is going through.
"Prison officers, like any other human beings, also go through stressful periods in the course of their duty," she said.
Similar training was held on Wednesday for senior administration police officers.
It was attended by, among others, the Deputy Inspector General in charge of the APs Noor Gabow and National Police Service Commission CEO Joseph Onyango.
Gabow said no officer should suffer mental health issues since the government has provided comprehensive medical cover.