Boda bodas to join Saccos in new road rules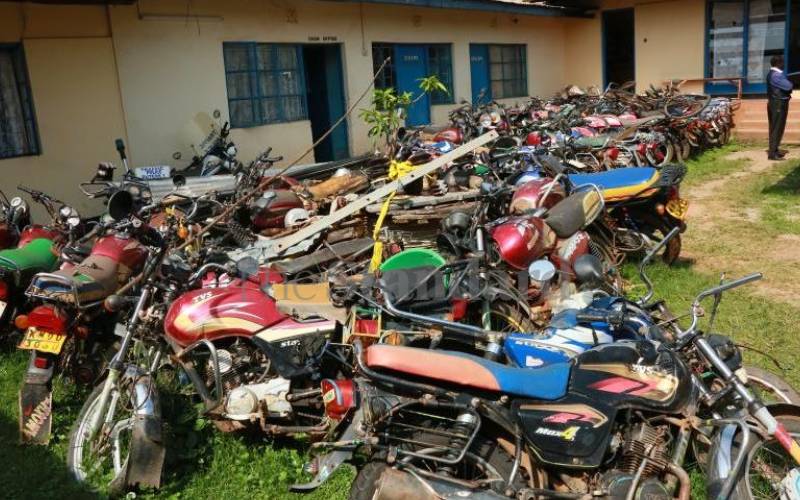 The National Transport Safety Authority (NTSA) has formulated rules to have boda boda operators registered into Saccos.
This, the agency says, will ensure accountability and help curb road fatalities.
According to data from National Police Service, 105 boda boda operators and 42 pillion passengers died as of January 25, 2022.
NTSA Deputy Director Road Safety Programmes Duncan Kibogong says boda bodas will have to operate in a formal system and register in Saccos, just like the matatu sector, where they will have a chairperson and team leaders.
"Much of the rise in fatalities is due to increased numbers of vehicles, in particular boda bodas. We always register up to 30,000 boda bodas every year. As per the statistics, boda boda deaths are up to 40 per cent, having risen from five per cent 15 years ago," he said.
Kibogong said boda boda rules stipulate that operators must be registered into a Sacco before they can begin operating.
"The formal system will reduce case where boda bodas face safety and security challenges. We are working with the police and other stakeholders to make it a formal group like the matatu industry," said Kibogong.
He raised concerns over the number of road accident fatalities that stood at 349 by January 25, 2022.
This year's statistics from the transport regulatory body indicate that 61 passengers and 29 drivers had so far perished while 107 pedestrians and five pedal cyclists had lost their lives within the same period.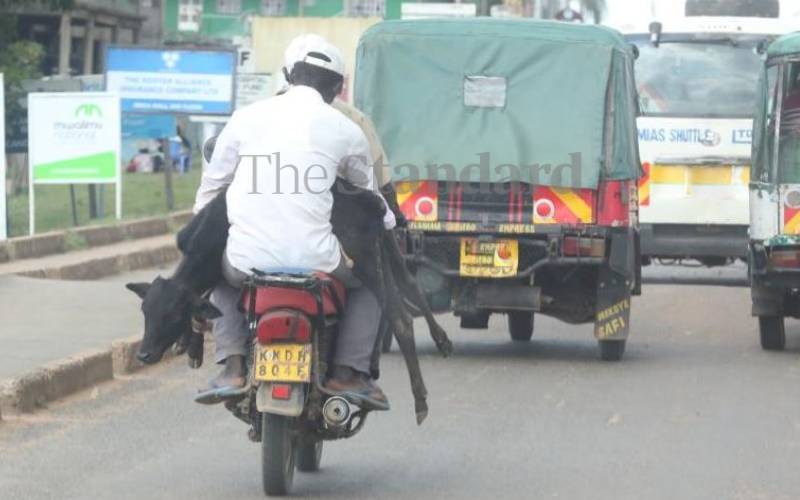 The statistics was released on Thursday in Mombasa during two-day closed-door meeting between NTSA, Kenya National High Authority (KeNHA) and the National Police Service.
According to the data, Nairobi, Kiambu and Nakuru counties top in accidents.
Kibogong said that Kenya loses between 3,000 and 4,000 people annually in road accidents.
"Since January 25, 2022, the statistics from NPS gives us a figure of 349 deaths and majority of them are vulnerable road users, pedestrians, boda boda operators, cyclists and passengers, which is 70 per cent road traffic crashes," said Kibogong.
He said with data collected from the police, hospitals, insurance companies and road agencies, the agency will measure the burden of road crashes and identify where the problem is.
Kibogong asked police officers to intensify crackdown on unroadworthy vehicles.
KeNHA Director of Highway Planning and Design Samuel Omer said vandalism had also contributed to road fatalities over the years.
Omer said removal of guard rails and road signs pose a danger on the roads, especially where they are meant to guide the road users.
"With missing traffic signs, a driver can't see or be warned of the danger ahead. Therefore, some of the accidents witnessed have been as a result of vandalism. For example, a guard rail is supposed to be a safety fence to help retain a vehicle on the road but without it a vehicle can easily land in a deep ditch," said Omer.