Squatters along power transmission lines given eviction notice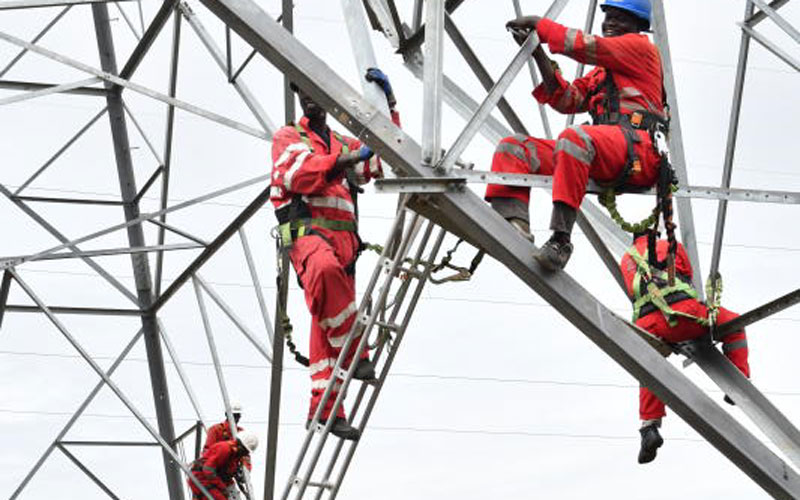 The government will over the next month evict people squatting on electricity transmission lines as it seeks to secure the infrastructure and avert incidents such as the recent countrywide blackout.
The outage was caused by the collapse of transmission towers which has been attributed to vandalism. Senior officials from Kenya Power have been charged with sabotage.
The Ministry of Interior and Coordination yesterday ordered any person who has encroached on land reserved for power transmission lines and pylons to vacate within the next 30 days.
Interior CS Dr Fred Matiangi directed county commissioners and other grassroot based national government administrators to oversee the clearance of people from the wayleaves.
"We must work together to be a step or two ahead of these criminals (vandals and saboteurs)," said Matiangi at a meeting with county commissioners, senior officials from Kenya Power and other energy parastatals.
Kiambere-Embakasi line collapsed on January 11 resulting in an outage across many parts of the country. Nairobi residents were hard hit, with the outage persisting for a couple of days before power was fully restored. The line was restored on Sunday, albeit temporarily as Kenya Power looks into a permanent restoration.
Another major line – the Loiyangilani-Suswa transmission line – had earlier in December last year collapsed, cutting off supply from the Lake Turkana Wind Power plant. This resulted in power rationing during the evening peak hours over the two weeks before it was successfully restored.
The Interior Ministry said there have been other attempts to cripple major lines that would have had far worse effects.
"A scheme to vandalise more pylons in Naivasha that could have resulted in weeks of blackout was thwarted by security intelligence," said the ministry in a statement yesterday.
Speaking at the meeting yesterday, Energy CS Monica Juma noted that if the Naivasha incident had not been averted, "we would have seen our country plunge to darkness for three to four weeks."
She added that restoration of the towers had cost Sh246 million, with the bigger cost on lost business and damages that she estimated run into billions of shillings.
"The effects of the economy have been colossal," she said.
The Interior Ministry said the recent incidents pointed to the danger posed when high voltage lines go through densely populated areas and the need to clear the wayleaves for the transmission lines.