Lawmakers probe whereabouts of Sh1.3b Covid emergency funds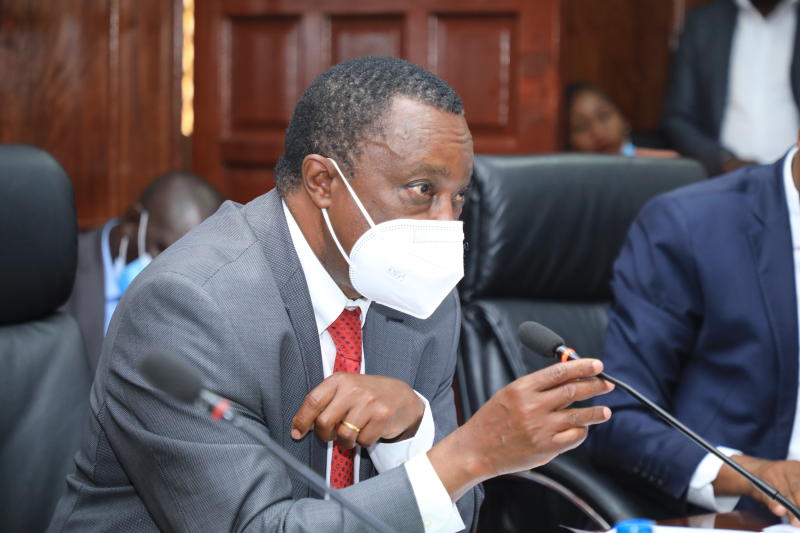 A parliamentary committee is investigating whereabouts of Sh1.3 billion collected by the Covid-19 task force to cushion Kenyans against the pandemic.
This follows revelations by the Treasury Principal Secretary Julius Muia that the ministry was not part of the board nor aware of the whereabouts of the money collected by the task force established by President Uhuru Kenyatta. Speaking when he appeared before the Public Accounts Committee chaired by Ugunja MP Opiyo Wandayi, the PS revealed that the monies are not reflected in the Treasury's accounts.
According to Auditor General Nancy Gathungu's 2019/2020 financial year report on utilisation of the funds, the fund had collected Sh1.3 billion by December 31, 2020. The Covid-19 Emergency Response Fund was formed on March 27, 2020 to among others facilitate voluntary contributions to help in the fight against the respiratory disease.
The fund was to mobilise resources for an emergency response towards containing the spread, effects and impact of the pandemic. But according to Mr Muia, the monies are not included in the books since the fund was later turned into a private limited company, something that caught attention of the MPs who termed the move illegal since it was set up under the PFM Act.
It was also revealed that despite President Kenyatta directing the ministry to come up with an emergency fund, the National Treasury was not included in formation of the board of the same. It was revealed that on June 12, 2020, the fund registered a private company and named it the Kenyan Covid-19 Emergency Fund Limited, which continued collecting public funds.
"Given the nature of how the funds were operated, we did not have any mandate in the management and oversight of the fund. In fact, when you look at the composition of the board, we were not represented as National Treasury," the PS said.
"Our only role was to seek for the account to be audited by the Auditor General," he added.
Wandayi then asked how the decision of privatising the fund came about.
"Which meeting was that and what was the rationale? I have honestly never seen such a thing where something has got the character of a public entity and private entity at the same time and nobody knows," he said.
But the PS maintained that the reason why the money was not in the Treasury's accounts is because the fund mutated into a private entity. He further told committee members that the decision was made "for the boards to corporate logistics and procurement purposes."
The legality of the emergency fund was pointed out as the secretary of the board was a PS in the Office of the President as opposed to having one from the Treasury.