How should couples share matrimonial property?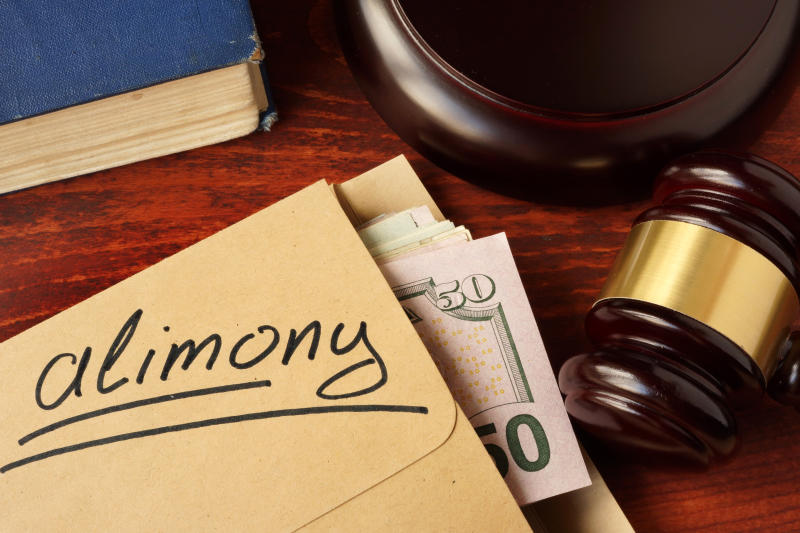 When the Supreme Court sits to hear two cases today, the controversy on whether couples should equally share matrimonial property will be settled.
Kenyans will be watching keenly the verdict on two separate court battles: One between Paul Ogari Mayaka and Mary Nyambura Kangára (alias Mary Nyambura Paul) and another between Joseph Ombogi Ogentoto and his former wife Martha Bosibori Ogentoto.
The two cases will settle the question of how matrimonial property should be shared, following different verdicts on how couples should share their wealth.
In the first case, Nyambura disputes that Ogari was her husband of 33 years.
She wants the court to settle whether their come-we-stay relationship, from 1986, was a marriage and whether she should share her house with the husband.
The Court of Appeal had ordered Nyambura to sell her property and share the proceeds with her husband (Ogari) equally.
However, Supreme Court judges Philomena Mwilu, Mohamed Ibrahim, Smokin Wanjala, Njoki Ndungú and Isaac Lenaola paved way for her to fight at the apex court.
The judges found that her appeal was important for the public as she questions whether parties who are cohabiting or are in a marriage that is not recognised by law can claim properties acquired in the union.
"On our part, we note that the issues raised are not frivolous and indeed transcend the specific circumstances of the parties before us. The question of property acquired during cohabitation or in a marriage which is unrecognised by law is an important one for the general public and this court cannot shut its eyes to the need to settle the law in that regard," the Supreme Court ruled.
After the Court of Appeal compelled Nyambura to share a city land with Ogari, she went back to the same court seeking clearance to move to the Supreme Court.
According to Nyambura, her case is unique and raises critical questions on whether she could be said to have been in a marriage with Ogari while she never consented and had proof that she did not qualify to marry him as she was married to one Kangara Mwangi.
Nyambura asked Justices Martha Koome (now the Chief Justice), Wanjiru Karanja and Sankale ole Kantai to certify her case as one requiring Supreme Court's ears as she had raised a matter of public interest.
Two judges- Wanjiru and Kantai dismissed -her application. But Justice Koome agreed that her argument that she was not married to Ogari needed further scrutiny by the apex court.
Justices Kantai and Wanjiru said that the two were private citizens whose fight bordered on matrimonial property division. They ruled that her issue did not meet the threshold for a public interest case.
"The case does not meet the standard to be referred to the Supreme Court for hearing," they ruled in a majority judgement.
Justice Koome gave a dissenting opinion, saying that the case raised a novel issue on whether a couple can be assumed to have been married while one had not consented.
She also observed that there was the question of whether people who are not married can seek a share of property jointly bought and developed.
Nyambura and Ogari's case exemplifies the deception, greed and heartlessness that rules the human heart as couples fight for property, the judges said.
The Appeals Court, while decreeing that Nyambura should share the land in Dagoretti, Nairobi County, with Ogari, observed that she lied that she was married to Mwangi in order to eject her legitimate husband from their matrimonial property.
According to the Court of Appeal, Nyambura married Ogari in 1986 in a come-we-stay relationship. She, however, weaved a deceitful tale in a bid to secure sole ownership of their house in Dagoretti.
Nyambura told the court that she had been married to another man named Mwangi and hence could not have been married to Ogari.
When she was asked where Mwangi was, she testified that he had died and had been buried on an unknown date in Kiambu County.
Three judges at the Court of Appeal in 2019 found out she was lying after she failed to identify any relative of her alleged dead husband. She could not remember when Mwangi had paid dowry.
"The picture that emerges from the evidence is that Kangara (Mwangi) the husband may well have been a creation of Mary's (Nyambura) fertile imagination for the purpose only of defeating her marriage by presumption to Mayaka (Ogari). If he ever existed in flesh and blood, not a single witness called had ever seen him."
"We find no difficulty concluding on the evidence, that the learned judge fell into error in holding that Mary was married to Kangara as such a finding was really based on no evidence," Court of Appeal judges Patrick Kiage, Fatuma Sichale and Philip Waki observed.
Ogari worked at Tetra Pak while Nyambura sold used polythene bags to farmers in Kawangware and Wakulima market.
The two bought the property in 1991 and decided to have it registered in Nyambura's name as the initial owner was not keen on selling it to a non-Kikuyu.
The title's name read Mary Nyambura Paul.
In her efforts to have exclusive ownership of the three-storey building generating Sh258,000 a month, she first filed a divorce case in the Magistrate's Court in 2011 and had her marriage dissolved.
She told the court that her husband had deserted her.
Armed with the divorce orders, and aided by policemen, she threw Ogari out of the property.
Ogari sought the High Court's intervention in 2014 after he was informed that she was in the process of disposing of the property to a third party.
He, however, lost his case after Nyambura testified in court that she was married to a man named Mwangi in 1974, but they parted ways in the 1980s.
Nyambura told the court that she never divorced Mwangi so she was his wife until he died in 2011.
Although she had adopted the name Paul, she alleged that it was her late husband's name.
Nyambura referred to Ogari as her tenant, adding that he was just a house agent who collected rent on her behalf.
She called her sister, Teresiah Waithera, to testify in her favour.
Ms Waithera, however, contradicted Nyambura's testimony on where Mwangi was buried. She told the court he was buried in Nakuru. Waithera could not recall whether her sister was married to her alleged late husband and did not see him paying dowry.
Ogari produced documents showing that they bought the property at Sh100,000. He had receipts he was given when he applied for electricity supply and sewer line bearing his name. The judges said they did not believe Nyambura and her sister, noting that the husband was a figment of their imagination.
Article 45 of the Constitution stipulates that parties to a marriage are entitled to equal rights at the time of the marriage, during the marriage and at the dissolution of the marriage.
'There is a thin line between love and hate' is a common cliche, but it rings true during some divorce proceedings when couples air each other's dirty linen in public and cannot entertain the thought of sharing their wealth.
In the second case, Ombogi wants the Supreme Court to settle whether Bosibori should get 30 per cent of their matrimonial property and 20 per cent of rental units.
Their case started in 2017 and in the High Court, Justice Roselyn Ougo ordered that they split the wealth equally. She factored in that Bosibori had taken care of their children and her contribution to the family's welfare.
Upon appeal by Ombogi, Justices Alnasir Visram (now retired) Wanjiru Karanja and Martha Koome (current Chief Justice) lowered the amount to be given to Bosibori to 30 pe rcent for the matrimonial home in Tassia Estate and 20 per cent of the rental properties.
Ombogi was not yet done, he moved to the Supreme Court, arguing that the verdict by the Court of Appeal was marred by contradictions.
He asserted that the three judges did not settle the old question of what a party to marriage ought to get upon dissolution of marriage.
Kenya adopted its laws from Britain. It borrowed Britain's 125-year-old legislation, the Married Women's Property Act, 1882, which gave a judge discretion to share what he or she thought was just to the woman upon dissolution of marriage.
The law dictated that upon marriage, a woman ceased to exist as a legal person and all of her possessions went automatically to her husband unless it was specifically spelt out that they were for her own separate use.
Britain amended the law to include the wife's right to own, buy and sell her separate property sometime in 1970, but Kenya continued with the old law until January 6, 2014 when the Matrimonial Property Act 2013 was enacted.
There is still contention on whether courts should decide using this law for marriages procured before the 2010 Constitution.