We will weed out vandals from sector, say metal dealers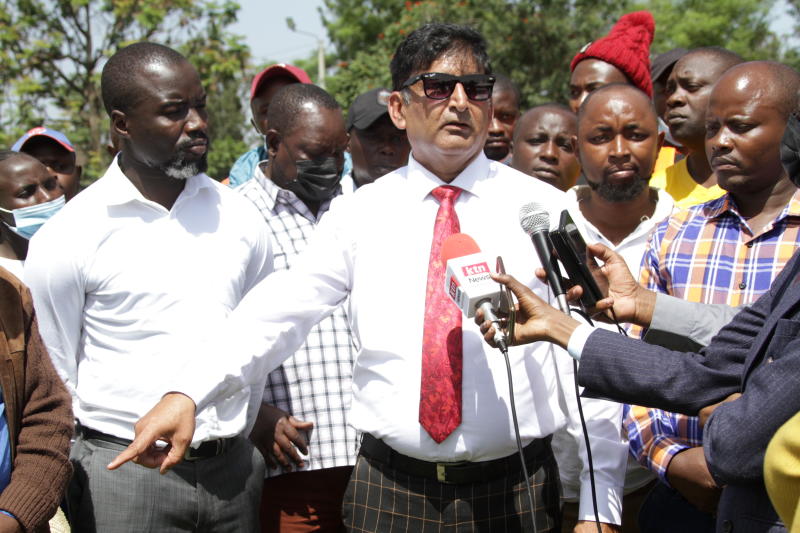 Scrap metal dealers have called on President Uhuru Kenyatta to lift the ban he imposed a week ago, saying they will help State weed out vandals.
The dealers under the Kenya Iron and Scrap Metal Association (Kisma) umbrella said they are willing to collaborate with the government to stop vandalism of government infrastructure.
"If we find any thieves in the supply chain, we will take them to police ourselves and put our member on notice not buy stolen materials. We are sorry that our sector has been mentioned in the vandalism and we are ready to stop the menace," said the association's Secretary-General Irshad Sumra.
Sumra said the resolutions agreed on by the dealers who met in Nairobi on Tuesday include working with county police commanders as well setting notices warning sale of stolen materials in all the registered yards.
"We are supporting the president's directive on regulation of the trade and we will profile our members to weed out dealers selling stolen materials. We have heard the president and we will put our house in order," said Sumra.
President Kenyatta banned dealings and exports of scrap metal owing to rampant vandalism of power lines and other investments, terming it as economic sabotage. Uhuru issued the directive following increased theft of power lines and railway infrastructure.
The association's meeting that brought together dealers from across the country resolved to work with police to identify people selling vandalised materials as well as vetting their members and inspecting their yards to enhance compliance.
Evans Ng'ang'a, a representative of Kenya Union of Scrap Metal Dealers, said any dealer found to have bought vandalised metal will be de-listed.