Maryanne: Musalia Mudavadi's daughter who caused tremors at earthquake event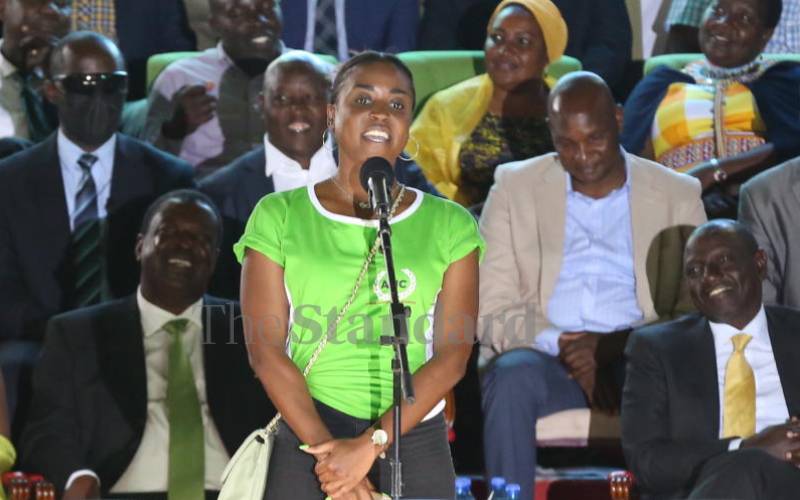 "Good morning dad, the next president of Kenya," Maryanne Mudavadi endearingly introduced her father when she got onto the podium, looking over her shoulder at her father, and aspiring Amani National Congress (ANC) presidential candidate, Musalia Mudavadi.
The big story in town yesterday was Musalia Mudavadi; for the obvious reasons.
Well, away from the speech he made at Bomas of Kenya, his wife Tessie, and their three children Moses, Michael and Maryanne were part of the highlights.
And it was Maryanne, the otherwise eloquent and beautiful daughter who got the crowd elated with her speech.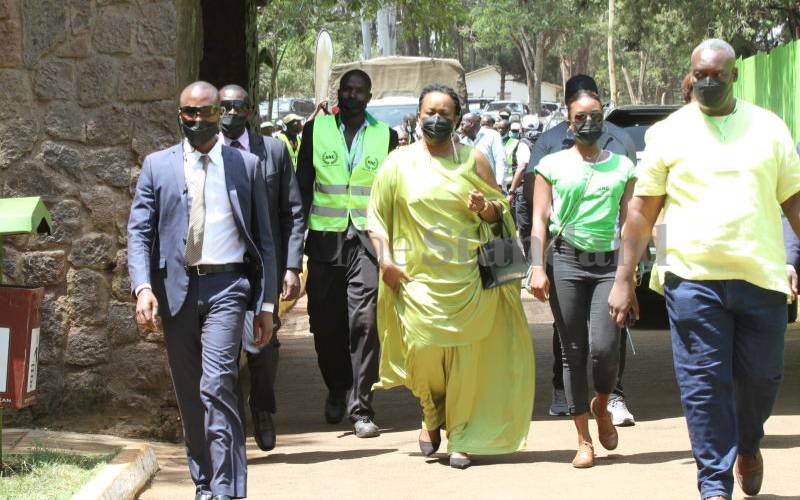 Introducing her father to a round of applause at his 'Earthquake Announcement', she listed the various roles her father has played over the years beginning in 1989 under President Daniel Toroitich Arap Moi, as Sabatia MP, Minister of Supplies and Marketing, Minister of Finance, Minister of Agriculture and Minister of Information, Transportation and Communication.
She also mentioned that he served as the seventh Vice President of Kenya and as Deputy Prime Minister under President Mwai Kibaki.
"We can see that he is clearly strong, tried, experienced and a very prominent figure in Kenyan politics. My dad is a champion for change for all Kenyans regardless of their age, their gender, their ethnicity and their class," she said.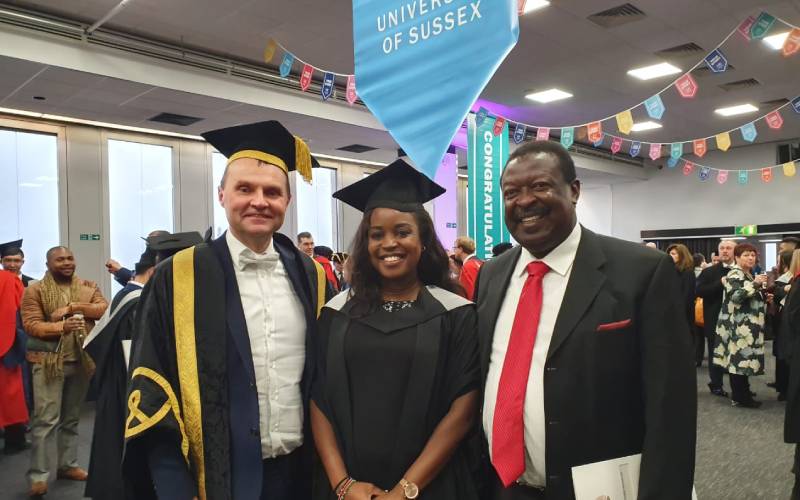 She added that he was an inspiration to both old and young leaders and a role model to many.
"Considering all the sacrifices my dad has made for this country due to his extremely selfless nature, kind heart and integrity, I stand here very proud to say that this is my dad," she said.
Maryanne is a recruiter at the Co-operative Bank of Kenya, a position she is listed as having acquired in January 2022. Before that, she was an intern at CPF Financial Services Ltd from March 2021 to January 2022. She holds a Master's Degree in Human Resources Management/ Personnel Administration and a Bachelor's in Psychology, both from the University of Sussex in UK.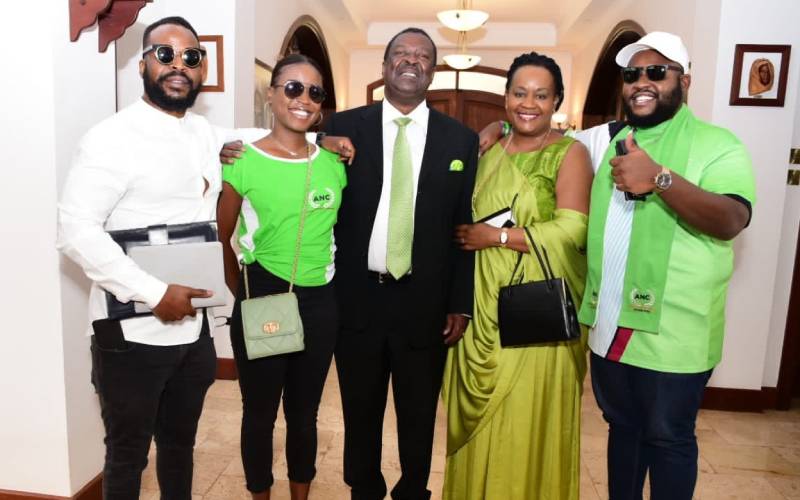 Mudavadi is a calm man who hardly shows his emotions unless necessary. He is a family man who also likes keeping his private life just so. Hardly will he get his family dragged into political controversies.
During a previous up-close-and-candid interview with this writer, the seasoned politician, a one-time Minister for Finance and Vice President spoke fondly about his family as he opened up about what drew him to Tessie, the love of his life.
"What drew you to her?" I asked then.
"Oh my!" he responded, chuckling, a little flustered. "Good values, by the way. You meet people, you start talking…"
"You mean her?" I prodded.
"Yeah!" he said, smiling.
"And then you find that as you converse, you observe how you are connecting in terms of the thought process. Do they have the humour, do they have the sense of purpose, the focus - you know, all these things help in shaping the kind of relationship you are looking for? So I would say that as I looked at her and we talked, with time, the values that I saw in her are the ones that attracted me to her. And frankly speaking, I have no regrets."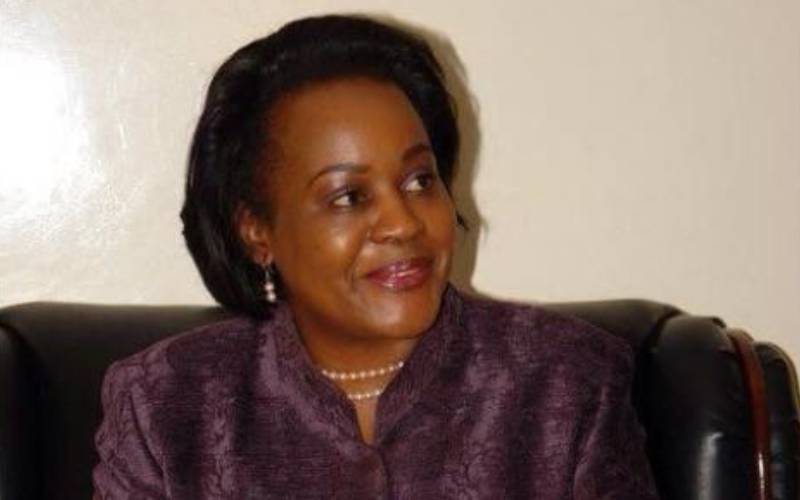 They have been married for a little over 31 years, having marked their Pearl Anniversary on November 17, 2020. People tend to tiptoe around those in positions of power, but his wife keeps him grounded. He said during the interview that she is the one who tells him what everyone is afraid of telling him.
"She has been a good mother to my children and where I have been absent because of my political career, she has filled the gap," he said. They have three children – Moses, Michael and Maryanne.
Other than moments with his family, which he said were his ultimate happy times, he gave an off-the-wall description of one of his happiest memories - hilarious because it seemed unlike him, yet relatable.
"You know when you are in school and you are writing your last paper in an exam? It's like you have been liberated!" he said as we broke into laughter. "You know what I mean? When you are at the university level and you've done your final exam? By the time you are putting that final full stop to say that you are done, it is very exciting. It is such a relief!"