Justice Said Chitembwe says he has documents to prove he bought disputed land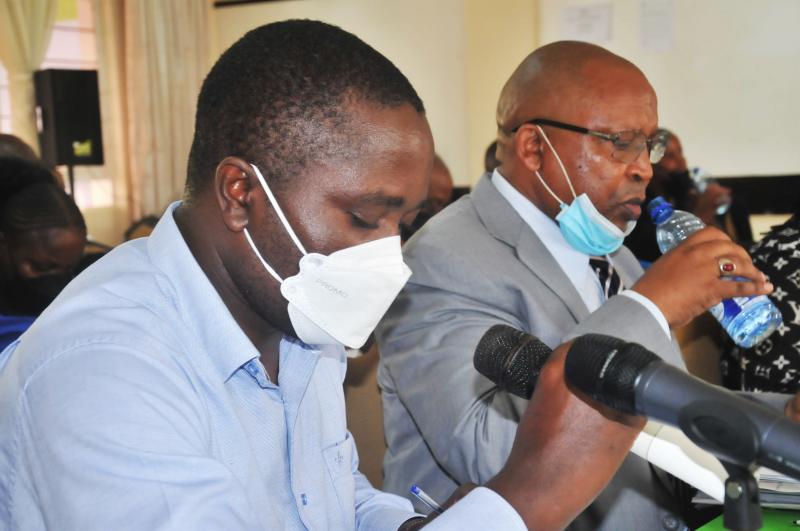 A High Court judge has come out to fight land grabbing claims before a public inquiry by the National Land Commission (NLC).
Justice Said Chitembwe said he bought a parcel of land allegedly allocated for the construction of Nyali Secondary School from a third party, adding that he has documents to prove ownership.
He, however, said that if NLC determines that the land was public property, then he should be compensated.
Mr Chetembwe told NLC through his lawyer Augustus Wafula on Tuesday during a public inquiry into the ownership of the 12.37-acre parcel that he acquired a portion of in 2004.
During the NLC seating hearing at Kenya School of Government (KSG) in Mombasa, Wafula said Chetembwe has for the last 18 years massively developed the property.
The session to probe the alleged land grabbing was chaired by the NLC Vice-Chair Gertrude Nduku Nguku.
Mr Wafula said Chetembwe has a title deed to prove ownership and that if there are irregularities, then the person to blame is the seller and not his client.
"In case the NLC determines that ownership of the land is indeed in dispute, then the affected parties (Chetembwe) should be compensated," said Wafula.
Earlier, Chetembwe through his lawyer raised an objection, saying NLC lacked jurisdiction to inquire and investigate public land disputes and to offer alternative dispute resolutions.
Wafula said the commission's power is to investigate land allotment.
"The commission has overstepped its mandate on land disputes as they lack powers of jurisdiction to inquire into the land of the proposed secondary school," he said.
The lawyer poked holes into the claims by Nyali Primary School parents that the land had no title deed, saying his client had various documents to prove ownership.
On Monday, the Nyali Primary School counsel Moses Waweru lamented the slow pace at which the matter is being handled by the commission.
"The alleged grabbers want to take advantage of the polls with the change of guard to derail the NLC process to repossess the land and revert it back to the school," he said.
Waweru said Chetembwe and other 13 private developers were illegally allocated the land.
According to parents at the school, the land had been earmarked for the construction of a community school.