Man charged with killing wife over suspicion of affair released on bond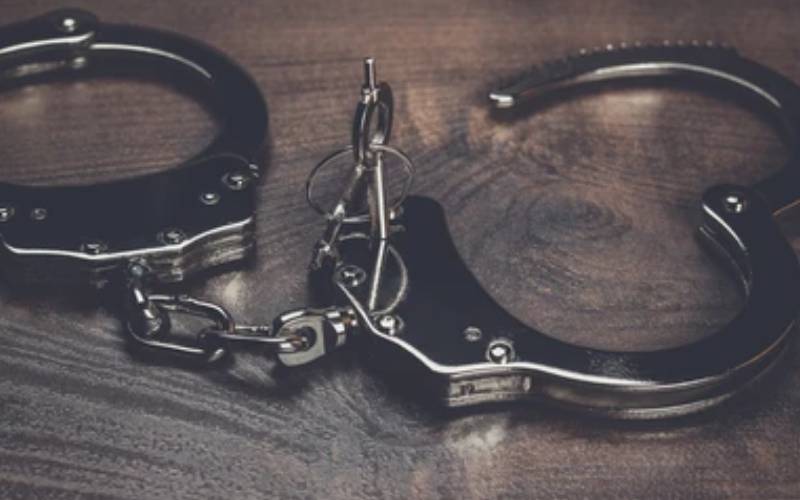 A man who pleaded guilty to killing his wife in October last year after suspecting her of having an affair has been released by a Nairobi court on a bond of Sh400,000.
"Alternatively you can pay a cash bail of Sh300,000 and provide one contact person to get freedom as your case progresses on," Milimani Senior Principal Magistrate Bernard Ochoi said while freeing Stephen Nyangeri Mauti who is accused of strangling Faith Nyatichi on October 3 last year in Kangemi, Nairobi.
The prosecution told the court on Tuesday that the 25-year-old Mauti killed his wife after suspecting her of having an affair.
"Your honour, the suspect killed the deceased by strangling her and she was pronounced dead on arrival at Eagle Hospital in Kangemi. A postmortem done at Chiromo Hospital established Nyatichi died from manual strangulation," said the prosecution.
Mauti accepted all the facts of the charge as read to him by the prosecution but denied killing her through strangulation.
"Your honour I accept all the facts but the one of killing her through strangulation is not true as I held her on the neck like a baby," Mauti said.
The accused had told Achoi that he had asked the family of the victim to forgive him. The magistrate, at the time, ordered that Mauti undergoes a mental examination at Mathari Mental Hospital in Nairobi to ascertain his mental status before he could be sentenced.
A police report produced in court stated that Nyatichi visited Mauti on the fateful day, at Kangemi Hill View, where they had rented a house after relocating from Nyeri County.
They had been staying together in Nyeri as a couple since August 2021.
The investigators said the woman later left saying she was going to visit a cousin in Kiserian, Kajiado County. After a while, Mauti reportedly called to find out when she would be back only for his wife to inform him that she had traveled to her village.
Mauti is said to have set out to find out if his wife indeed had relatives in Kiserian. Nyatichi's brother reportedly told him that they did not have any relatives in Kiserian and that Nyatichi had not traveled to the village as she had earlier told her husband.
Mauti, in his statement, said he discovered that his wife had been living with another man accusing her of deserting him for months. He said he pleaded with her not to abandon him.
On the day he is said to have killed her, Mauti said he had an argument with Nyatichi. During their quarrel, he said, Nyatichi shouted at him telling him he was not man enough.
"I grabbed her and tried to calm her down by blocking her mouth to no avail," Mauti told police.
The accused, in the police report, said he thought his wife had calmed down when she went silent only to realise she was unconscious.
He called neighbours who took her to hospital. She was pronounced dead on arrival.