When Nairobi had only three judges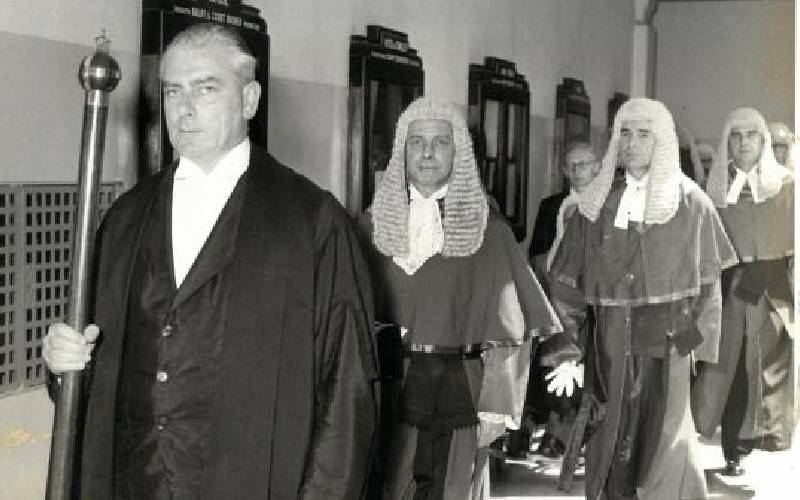 Back in the day, when administrators had the power to adjudicate cases, judges were very rare but justice was even rarer.
This was the time when the entire Nairobi township had just 2,000 people and only two judges to dispense justice.
One of the fiercest opposition leader, Colonel Russel of Nairobi Political Association tore into the government's ineffectiveness in 1920 wondering why the Judiciary had been neglected like this.
It is out of reason, Russel argued for the government to refuse to employ more staff because it was overstaffed wondering how three judges were expected to serve 2,000 people.
"In Nairobi we have three grossly overworked and grossly underpaid judges struggling with the work of this huge city of 2,000 people. They are the most distressed judicial officers I have ever met in my life. They make heavier weather than I have experienced elsewhere," he told a meeting in Parklands.
Russel was unhappy that the government was neglecting this key cog in administration but had been happily gobbling up the revenue the judicial department was generating.
It seems this inequality still persists after all these years as the government is currently embroiled in tussle with the Judiciary over allocation of resources and employment of enough judicial officers.
Three years ago, a report by the Judiciary and the Administration of Justice Report showed there were 158 judges, 421 magistrates and 55 Kadhis.
This means that one judge was at the time supposed to cater for 304,000 citizens while the ratio of magistrate to citizens stood at 1:115,000.
It was around this time that President Uhuru Kenyatta triggered a major stalemate with judiciary over the appointment of 40 judges after he declined to appoint them saying six of them had integrity issues.
Although the stalemate was somehow unlocked when 34 judges were appointed, the two arms of government have not yet resolved the matter.
Russel must be turning in his grave in indignation for he and other white supremacists believed the government had no business impeding the lives of the people.
He once roared, "I suggest that we have reached a stage today when we are capable of forming our own criticism and control of heads of departments. The country needs reorganisation…."
His words reflect the hopelessness of thousands of Kenyans who have to wait inordinately for government services such as access to justice.