Kamiti prisoners protest over lack of food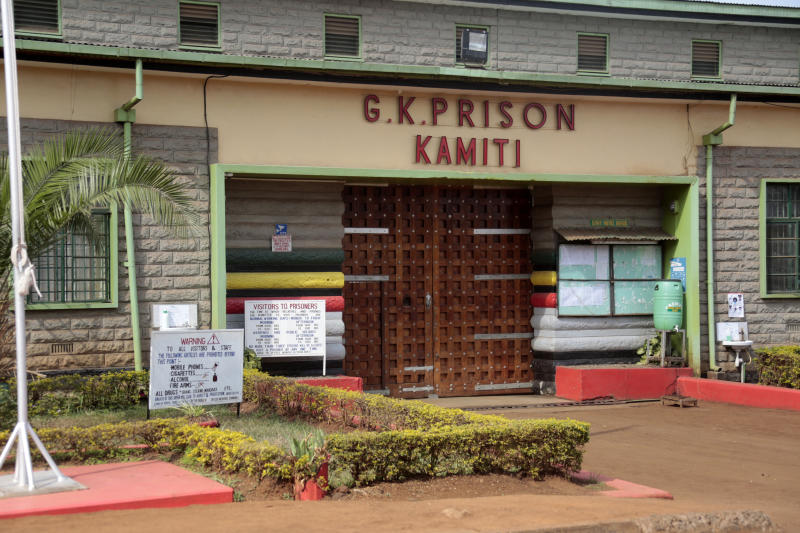 Inmates at Kamiti Maximum Security Prison yesterday protested over alleged mistreatment of their colleagues whom they said were confined without food.
Sources at the prison told The Standard that about 80 inmates of Block G had been placed in total isolation for the last three weeks under deplorable conditions and poor sanitation.
And yesterday, insiders said the prisoners went on a hunger strike protesting lack of food supply for the over 1,700 inmates. The prisoners went to the rooftops to protest the state of affairs.
"The prisoners have not been given any food all day. The last meal they had was on Wednesday evening. That is an outright violation of their rights. We don't know what is happening," he said.
According to Simon (not real name) the problem started with reduction of meal portions shortly after the new leadership took office following the prison-break saga where three terrorist convicts escaped prison but were recaptured.
"Things have changed since the removal of the previous leaders. The food rations have reduced and the meals they're being given is not good," said Simon.
About 100 prisoners were climbing over the roofs protesting the crisis with some sources indicating that the protestors were beaten by police officers.
"There are gunshots and police are hurling teargas canisters inside the residence area. Why are they being harassed for demanding their rights?" said the source who sought anonymity over security fears.
Prisoners are served porridge for breakfast, ugali and vegetables for lunch and supper.
"The rations were reduced since November but still some were not getting food. Some of them have been locked in rooms without toilets," said another source.
"We have been complaining about the food crisis but the situation is getting worse. The only thing we're being told is that the issue will be addressed," added the source.
There are also allegations of transfers of inmates from Kamiti to other prisons for what the sources claimed to be a plot for political interests.
"About 200 have been transferred. We suspect that these transfers are politically instigated. The prisoners are being taken to areas they cannot vote," said the source.
However, Nairobi Regional Commander Henry Kisingu dismissed the reports as fake.
"There are no riots at Kamiti. The prison is peaceful," he said.