Empty streets, traffic and fun mark low-key Christmas fete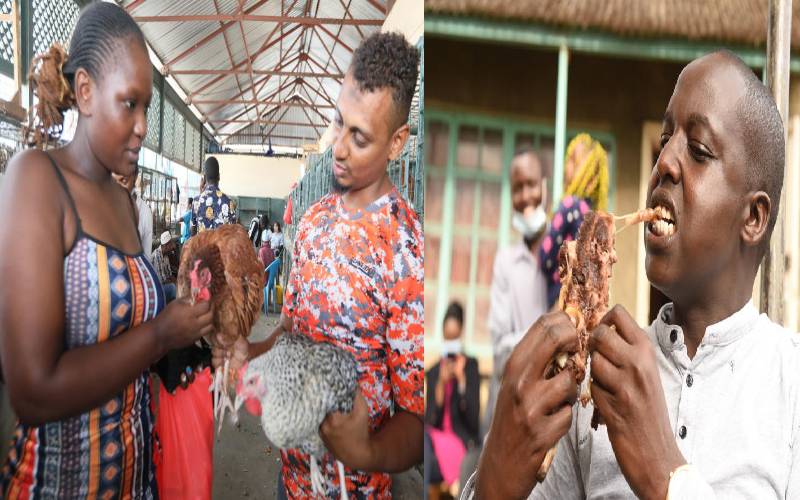 Empty streets in Nairobi, traffic snarl-ups on the busy highways to Western Kenya and a few reported incidents marked this year's low-key Christmas celebrations.
The Nakuru-Nairobi highway experienced a major traffic snarl-up as hundreds of motorists jammed the road in bid to reach home for Christmas festivities.
The highway from Kamndura-Mai Mahiu junction all the way to Kinale and Soko Mjinga area experienced a gridlock that stretched over 10 kilometres.
Some motorists compounded the situation by overlapping, creating several lanes on the single-lane road.
Other motorists used the adjacent off-road sections, leading to major blockage as they tried to rejoin the highway.
Police officers from Tigoni police station tried to manage the crisis on the highway but they could not access the area.
At Kwambira bus terminus, hundreds of families seeking Western-bound matatus and buses thronged the stage with little success.
Distraught families with loads of bags sat at the terminus waiting for transport.
Martha Kamau, who was travelling to Naivasha, said she arrived at Kwambira at 9am but as late as 11am she and her family had not got any transport.
"We woke up early expecting to be in Naivasha by noon. The only two matatus that have come here have tripled the fare from Sh200 to Sh700. I had not prepared myself for this and I must get home," Martha said.
Peter Njenga, another traveller, said that bus operators had taken advantage of the crisis to hike fare.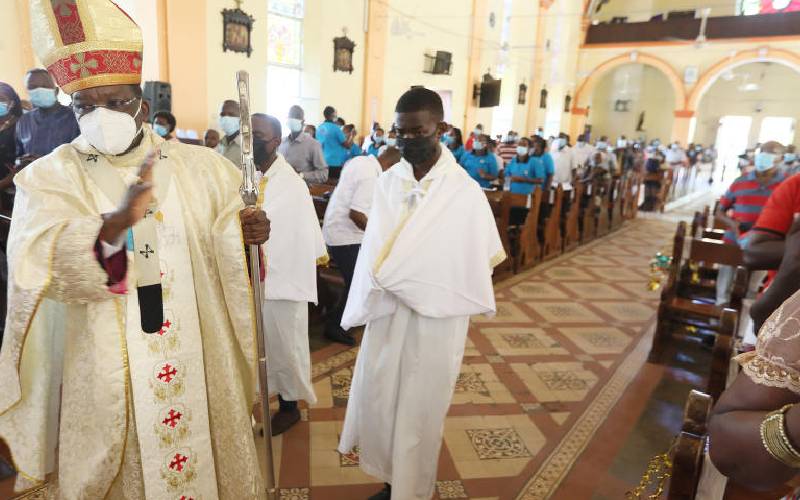 "Paying Sh1,000 to Nakuru is way too much. Ordinarily, I pay Sh500. They claimed they will not get passengers to ferry back, so we must compensate for that," said Njenga.
Families seeking to join Thogoto Mutarakwa Road to Kikuyu, Ndeiya and Mai Mahiu used boda bodas to beat the jam that had also affected Mai Mahiu road.
Despite the presence of police, some rogue drivers created scenes when they overlapped, thus inconveniencing other motorists
Chaotic scenes were also witnessed on Thika Superhighway and other roads to Mt Kenya region.
Police officers had to take charge to clear a traffic on Nairobi-Kenol-Sagana-Marwa road.
Despite the presence of police, some rogue drivers created scenes when they overlapped, thus inconveniencing other motorists
Mary Mwangi said traffic eased following the presence of the police, but in some sections rogue drivers created disturbances.
"This Christmas, the flow of vehicles has been smooth due to the presence of the police on the highway unlike in the past," said Ms Mwangi.
Many headed for Karatina, Nyeri, Kangema, Nanyuki, Isiolo areas used the longer Nyoka Nyoka and Mau Mau routes to avoid the congested Kenol-Marwa and Kenol-Murang'a.
"My family suffered for the duration spent in the vehicle while those who opted for the longer routes arrived safely," said Peter Mwangi.
Murang'a South Police Commander Alexander Shikondi said the police were stationed along the sections of the road and assisted in controlling the traffic.
Officers on the road
"Every 10 kilometres, there were police officers who were assigned to control vehicles," said Shikondi.
In Nairobi, the Central Business District streets remained empty with very little traffic as Christmas day was marked.
Most of the shops and restaurants were closed as many city dwellers joined their families at home and others travelled to rural villages to celebrate Christmas.
There was little activity along the busy Mombasa Road as Kenyans celebrated Christmas on Saturday.
An aerial view of the highway, using police chopper, from Nairobi all the way to Manyani at the border with Taita Taveta and Makueni counties, showed traffic flow was smooth.
An accident involving a lorry, which was being removed from Tsavo river, caused traffic snarl-up stretching about two kilometres.
In Kilifi, Malindi, Mombasa, and Diani in South Coast, little activity was registered. At the beaches, few fishermen in boats and canoes were spotted going on with their daily activities.
Many homes remained locked, an indication that the owners may have attended church services to mark Christmas. No major incident of crime was recorded on Mombasa Road.
Back to Nairobi, on Mfangano Lane and street, there was little to write home about.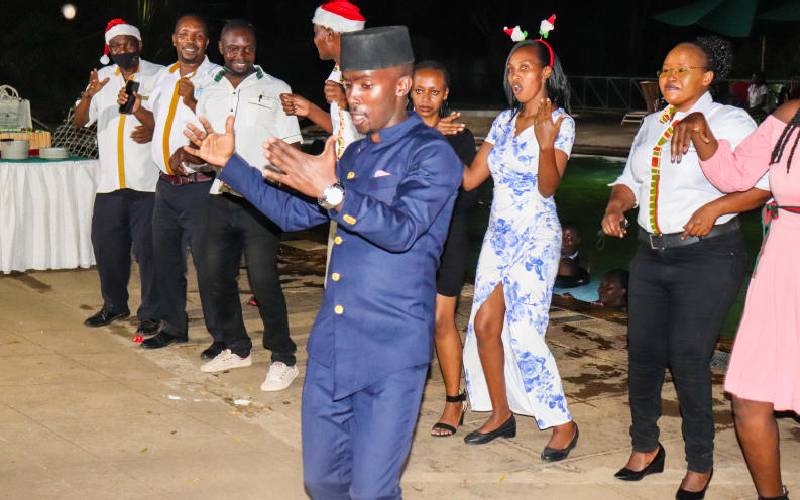 This was different compared to three weeks before Christmas day when there were crowds, with some stranded waiting for vehicles to travel.
Along the busy Haile Selassie Avenue near Muthurwa market, there was little activity with most handcart pushers seen parked along the avenue.
Along Accra Road, which is common with travellers towards Mount Kenya and Rift Valley, some travellers queued at the stations waiting to travel.
There was, however, there was some activity on Moi Avenue up to around River Road.
Most of the supermarkets were open for business, but with only a few shoppers, signalling the impact Covid-19 had on their incomes.
Catholic faithful gathered at the Holy Family Basilica for prayers with the fourth mass presided over by Archbishop Philip Anyolo.
Holy communion
A few metres away, Anglicans attended a holy communion service at All Saints Cathedral as Rev Jackson Ole Sapit delivered the sermon.
Bishop Anyolo said Christmas is a feast of humanity where God took a human body through the birth Jesus Christ.
"God manifests Himself and takes stock of us during Christmas and purifies us to be good. The spirit of Christmas has been there for a very long time and it will still exist," he said.
He said the Christmas spirit had survived many years despite challenges of human greed and jealousy.
"Many people take Christmas for pleasure and leisure and engage in all kinds of orgies, which are all destruction. Alcohol, for instance, which is most abused during such times, lead to death and accidents. These can damage Christmas but cannot destroy it," said Anyolo.
The spectacle, however, was the sight of happy city dwellers who would have otherwise thronged Uhuru Park, were it not undergoing renovation.
The small section of Uhuru Park towards Haile Selassie Avenue provided some relief as it was used by city dwellers to celebrate the day.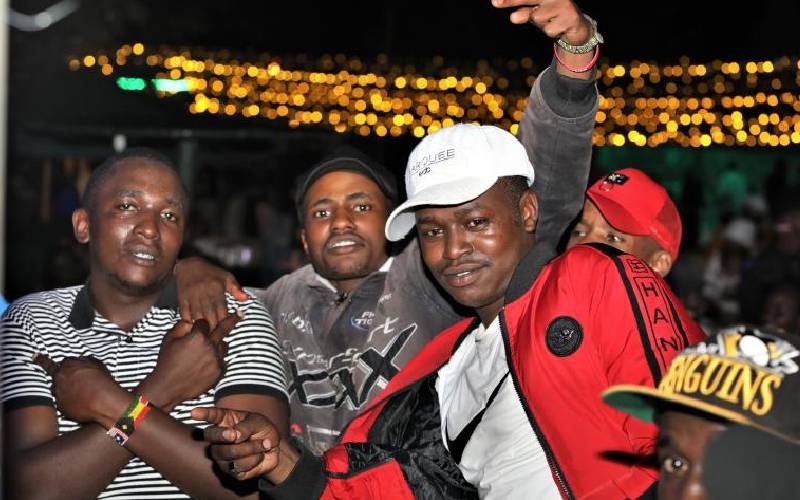 With bouncing castles for the kids erected and play stations, this was the sole fun area for parents who had brought their children to the city.
Despite being small and muddy due to the previous day's rains, the place accommodated the undeterred families. The nearby Central Park remained closed for the public.
Joash Obach, a chef at one of the fast-food joints in the city and who was off duty, visited the park with his expectant wife and child.
Covid restrictions
"I was not able to travel to Kisii County due to lack of money and many Covid-19 restrictions and fear of infections. I decided to come here and bring my child to enjoy like others are since she is used to coming here," said Obach.
He said 2020 and 2021 Christmas celebrations have not been good compared to past years.
"If you had money, you would do a lot but these days considering how school fees is harassing us. There is little to do including travelling upcountry," said Obach.
He said on normal days when Uhuru Park was open, there used to be activities like bouncing castles, horse and camel riding, face painting and taking photos at various booths and boat riding.
Obach said traders selling snacks, soft drinks and ice cream did well.
Duncan Musau, who paints children's faces, said: "I came here at 10am but up to now (12pm), I have only painted four children. This year again business has been bad and there is no money."
He said two years ago, by that time, he would have made at least Sh2,000. Musau he had been a face painter at Uhuru Park for three years.
Overall, security was tight in the area as uniformed police officers were seen patrolling the place.
Evangelist Anne Kameta of Revelation Mission Church took the chance to preach the Word of God.
Using speakers and a microphone, she preached on the meaning of Christmas as some visitors at the park sat down to listen to her keenly.
"Christmas is not just about alcohol, eating, drinking, travelling, and engaging in sexual activities. Let Christmas be a season of Jesus Christ being born in your heart," said Evangelist Kameta.
[James Wanzala, Collins Kweyu, George Njunge and Boniface Gikandi]