How Jaramogi Oginga Odinga's sons ended up without Christian names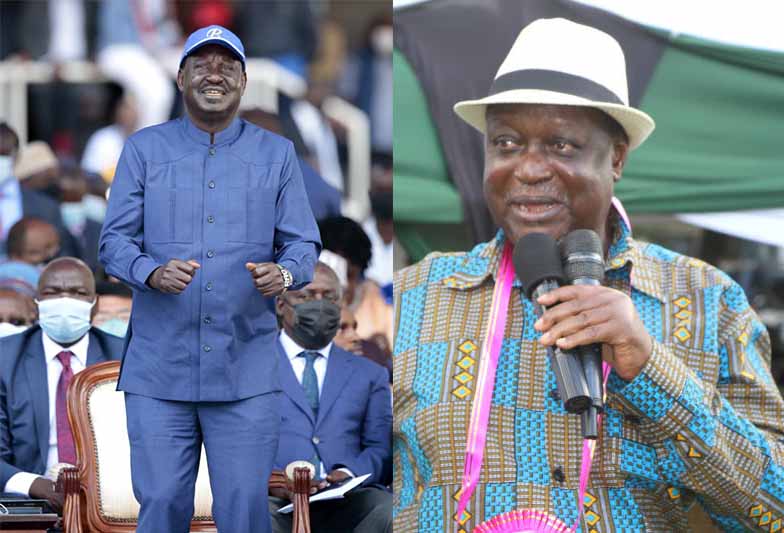 There were light moments at the Christmas church service in Nyamira, Siaya County.
East African Legislative Assembly and the eldest son of Jaramogi Oginga Odinga, Oburu Oginga who spoke on behalf of the family brought back memories of their childhood struggles.
Oburu, who has no Christian name, said he was named after Chief Ng'ong'a Molo.
When Reverend Simon Nyende of Church Missionary Society was conducting a baptism ceremony in Maseno, Jaramogi stepped into the crowded altar and announced "Ng'ong'a Molo" as his son's baptism names.
During the Christmas church service that was also attended by his younger brother Raila Odinga, MPs Opiyo Wandayi (Ugunja), Gideon Ochanda (Bondo) and Elisha Odhiambo (Gem), Oburu said Rev Nyende turned his father away with his three sons.
"Our dejected mother walked out of the church and left our father to take us back home," recalled Oburu.
On Saturday, the bishop of Anglican Church of Kenya Bondo diocese Prof David Kodia said he was ready to confirm Oburu and Raila.
"I know you've never been confirmed but am giving you an opportunity to let me know when you are ready for the exercise," said Kodia.
The excited Oburu told the bishop that he was going to make arrangements on how to be confirmed as a Christian.
"I have never tasted the sacrament and I will therefore not wait for my brother Raila," said Oburu.