Malcom MacDonald the Governor who brokered truce between Kanu and Kadu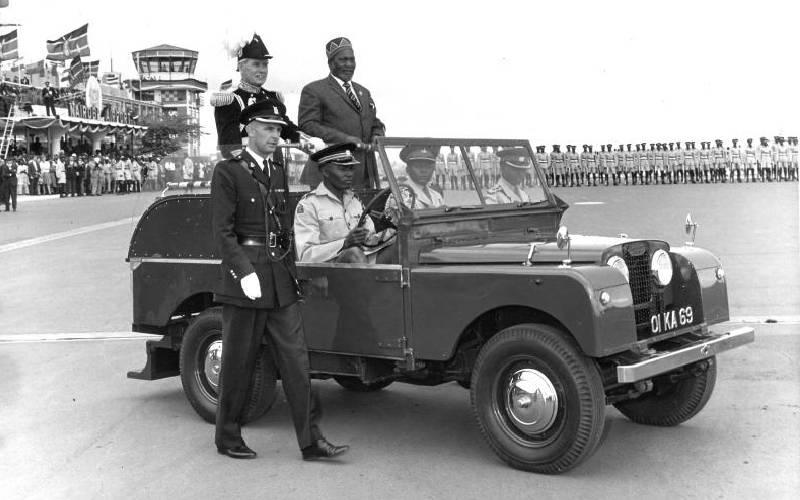 Kenya gained independence from Britain on December 12, 1963, after decades of fighting the colonists.
Ahead of independence, Governor Malcolm MacDonald was posted to Kenya to steer the transition. The last colonial governor to serve, MacDonald was considered a "safe pair of hands" in managing the transition marred with infighting among African leaders.
He came to Kenya on January 4, 1963, replacing Sir Patrick Muir Renison. The British government considered Renison too ill to oversee a smooth transition. Unlike his predecessors, MacDonald was referred to as the Governor-General.
The two main political parties when MacDonald arrived were Kenya African National Union (Kanu) and Kenya African Democratic Union (Kadu) that were preparing for the first General Election to be held on May 27, 1963.
The two parties were bitter rivals and MacDonald had to ensure the rivalry did not descend into anarchy. Being the Commander-in-Chief, MacDonald was instrumental in advocating for peace ahead of elections.
Campaigning on a platform of Majimboism under minority rule, Kadu lost to Kanu which pushed for a totally independent Kenya under African majority rule.
The elections left the country deeply divided. It is MacDonald who brokered a truce between Kanu and Kadu by bringing Kenyatta and Daniel Moi, a moderate Kadu leader, to the negotiating table.
"As a result, Moi now goes direct to Kenyatta with most of his regional or tribal troubles. Kenyatta has responded in his usual friendly way, with the result that the two of them are now in pretty good terms," said MacDonald as quoted in the book: Political Parties after Political Parties authored by Tony Mochama.
According to the book, Governor MacDonald who had won the trust of Kenyatta predicted that Moi would eventually agree to work with the former in government.
After Kenya attained self-rule in December, MacDonald spent another year as British High Commissioner in Kenya. He would take over the bigger role of Special Representative of the British government in Africa overseeing various diplomatic missions in a time of great changes and tensions in the continent earning the nickname of 'Our Man Anywhere'.
MacDonald returned to his Britain homeland where he retired in 1969. He was a man of many interests including oriental art, bird watching, photography, writing and theatre. He died on January 11, 1981.