Purma Holdings directors present themselves in court, charged with tax evasion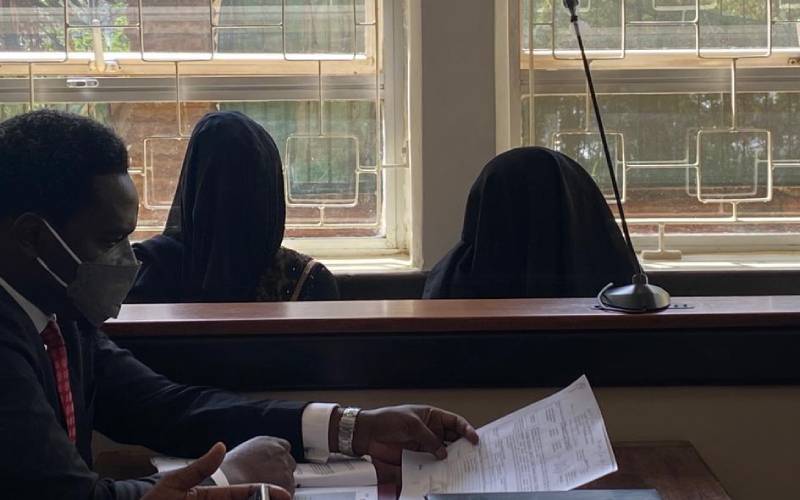 The directors of Purma Holdings Limited, Mary Wambui Mungai and Purity Njoki Mungai, on Thursday morning presented themselves in court, where they are facing tax evasion charges.
The two had been on the run for one week after being summoned to appear before the Kenya Revenue Authority (KRA) on December 3.
On December 8, the anti-corruption court in Nairobi issued arrest warrants against the two for frustrating court processes.
On Thursday morning, hours after allegedly fleeing a city hotel where they were lodging, the two turned up in court for prosecution.
They were subsequently charged with eight counts of tax evasion totalling Sh3 billion, with the highest sole tax evasion charge being Sh2.2 billion.
Both Wambui and Njoki denied the charges before Anti-Corruption Court Chief Magistrate Felix Kombo.
The accused, through their lawyer, applied for bail, but the prosecution objected to the request.
Magistrate Kombo will, at 12 noon on Thursday, rule on the accused's bail application.
The Kenya Revenue Authority (KRA) and police on Wednesday night, December 8, stormed the hotel in which the suspects were lodging, but found the duo had already "escaped".
Their personal belongings were, however, found in the room they had booked.
"Authorities found the duo's bank cards, cash and car keys; a clear indication that the two were residing at the hotel," KRA's commissioner for investigations and enforcement Edward Karanja said.
Wambui's lawyer had told KRA that the client had been admitted to the hospital on November 29, but the taxman says the lawyer did not produce evidence indicating medical records, disclosure of illness or hospitalisation.
Purma Holdings Limited, a company that has won several government tenders, deals in general supplies.