Why Maasai men shun caregiving role to children aged below three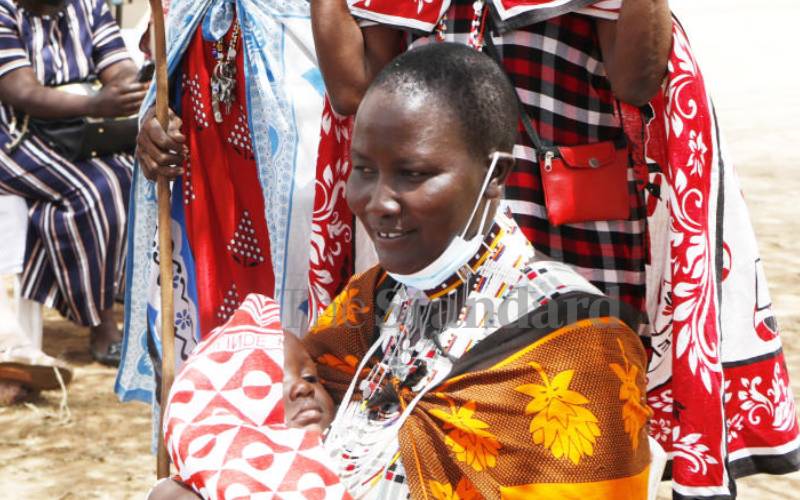 A new report has shown that Maasai men are not actively taking care of their children, leaving the role of child care to women.
The report shows that lack of fathers' involvement in the care of their children below the age of three years affects their brain development.
The details are contained in a report done in Kajiado County by the African Population and Health Research Centre (APHRC).
According to the county director for Early Childhood Development Education (ECDE), John Sipitiet, it is apparent that fathers in the county are deliberately withholding affection from their children for cultural reasons.
"This is a misgiving that has been passed down to young men for generations. This was to ensure that Morans would always be ready to leave home to attend to their duties to the community," said Sipitiet.
Speaking during an educational gathering at Maili 46 village in Kajiado West Sub-county, Sipitiet said the community had witnessed many tribal conflicts.
As a result, the lessons given to warriors was to always ensure their affection to their families does not deter them from going to war whenever they are called upon.
"Their pastoralist way of life keeps the men away for long periods of time, which contributes to the unhealthy relationship between children and their fathers," said Sipitiet.
In the report, details show that the mother remains the primary caregiver at 30 per cent. However, about 73 per cent of children are left alone unattended for hours.
The report also shows that basic needs of children keep evolving as more studies are shared in the area of early childhood development.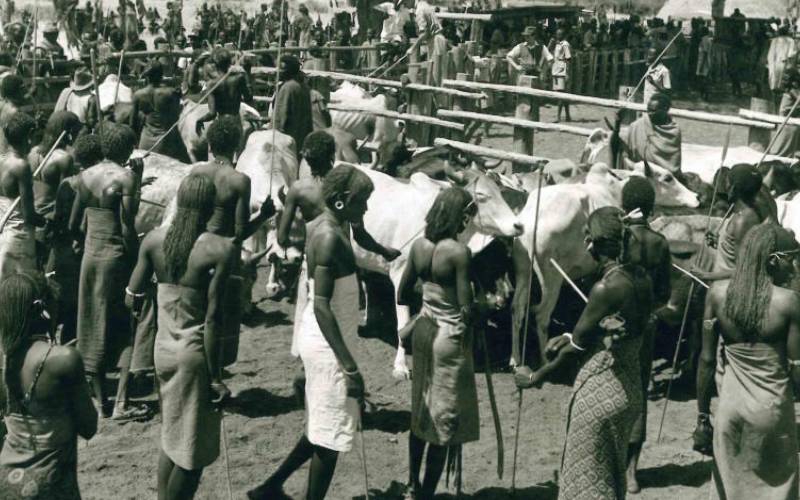 Maurice Mutunga, a research scientist at the APHRC, said some children are left in the care of their grandmothers as nomadic and pastoral communities live a communal life. The trend, he said, does not contribute adequately to child growth.
"More than 90 per cent of men do not spend time with their young children storytelling or playing with them, which contributes to children's development. They also deny other children stimulating activities," said Mutunga.
He said the responsibility is bestowed on the Maasai woman, "who wakes up by dawn, milks animals, carries out domestic chores, and spends the day fetching water or firewood when she is not trekking long distances in the market with the child on her back." This denies the child playing time.
Sipitiet said this is however slowly changing with interventions that have seen young men benefit from new knowledge. He said the efforts provide hope that the responsibility of bringing up children will be easier to shoulder with the help of men.
Report findings have also shown that two-thirds of children in Africa are not meeting their developmental milestones when joining school.
Judy Mwoma, a research assistant at Kenyatta University, said that although some men have been enlightened and are slowly accepting their role, most men are said to be adamant.
"Traditionally men are not supposed to have a close attachment to their young children, informed by their pastoral way of life where men always relocate in search of pasture," said Mwoma.
Now APHRC recommends that county governments set up play areas in markets for wholesome growth and welfare of children below three years, and train more Maasai men to help in child care.
Men who take their children to hospitals or accompany their wives to hospitals with sick children are given priority to encourage others.