Stressed police officers get psychological counselors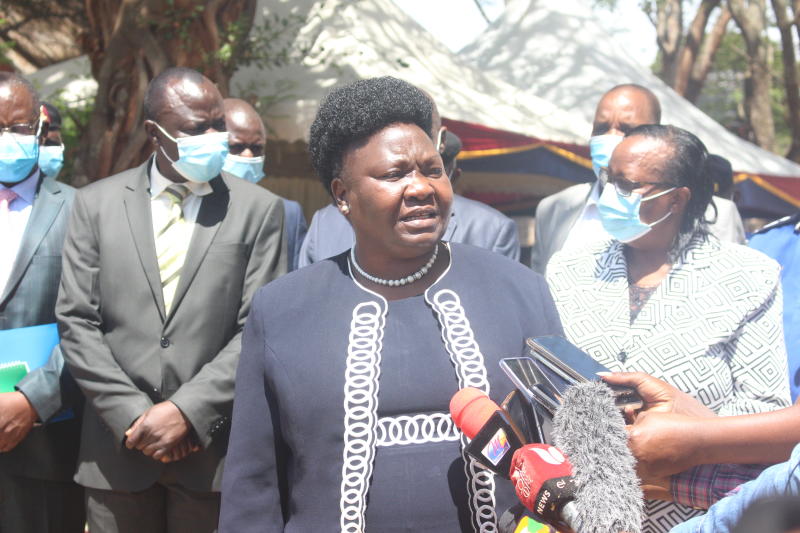 The National Police Service Commission has employed psychological counselors to offer support to police officers across the country.
The 59 counselors will be deployed in 47 stations to offer psychosocial support and chaplaincy to officers living with sickness or disability acquired in the line of duty.
Speaking during the launch of medical assessment for police officers in Machakos County, Police Commission Vice-Chair, Dr Alice Otwala said officers will also benefit from a special medical board which will be assessing mental severity as police work officers as "is very stressful especially along the borders, and most of them undergo different levels of mental stress."
Dr Otwala said that the commission will help officers nursing mental healing get deployed in stations either with support or family.
"Police join the service when they are fit and complete, they are checked thoroughly every sphere of their bodies; the dental, the physique but due to the nature of their work, they sometimes get accidents or injured by enemies," she explained, adding that the commission is making plans to formulate policies for post-injury treatments besides insurance cover to cater for treatment besides modalities for compensation due to injuries.
Machakos County Commissioner John Ondego said besides the initiative on their mental wellbeing, he urged the Commission to ensure police officers are well motivated for effective service delivery and so they can care for colleagues "who have been injured in the line of duty."
The Service Commission has been assessing police officers in Meru and Machakos before heading to Western Kenya.