Diary of a convict: What happens behind prison walls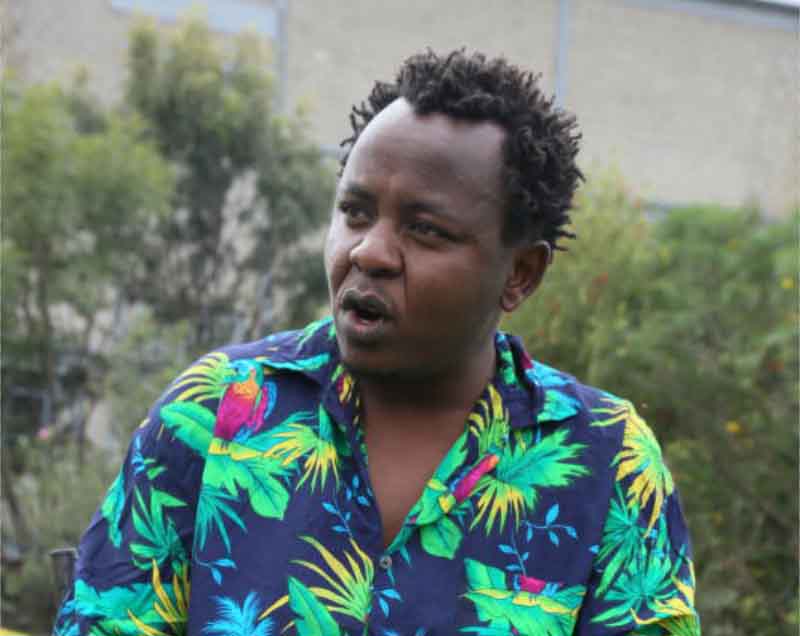 When one of the three Kamiti escapees run out of luck in Malalani, Kitui county, his immortal plea - borrowed from our political parlance- was that he would rather die than go back to Kamiti.
That a man would prefer to die than to live in a government facility speaks of a bigger problem, which few people are unwilling to engage on.
Prisons host some of the most dangerous persons in society, it is hoped that at the end of their terms, they would be rehabilitated to be useful persons, and hopefully quit crime.
But tough prison experiences, resentment by society, and bullying by fellow prisoners have transformed prison into a different place.
Kasyula John, also known by his stage name Kaploti is an ex-prisoner, who served his five years in Kamiti, and left with his head high, hoping to start a new life.
However, when he went back to his community, he was met with resentment.
"They would say the criminal is back and nobody would want to associate with me, and that is why I released my song "Mfungwa" that talks about the life of prisoners telling people that they are human," he says.
Kaploti insists he was framed and blames it on being at the wrong place at the wrong time.
He says that one night when he was heading home from the club, he saw a man being beaten outside his stall, when he tried to confront the robbers, police came and they were all arrested.
He claims the other three suspects were released but he was left behind because he couldn't raise Sh50,000 to secure his freedom.
After the hearing, Kaploti was taken to Kamiti.
"We were stripped naked and told to jump up and down like a frog. This has to be the most humiliating thing I have gone through in life," he says.
The experience he went through, he says, is something he wouldn't wish even for an enemy.
"You got through a lot of psychological torture. Food was strictly ugali that was badly cooked and a few pieces of kales. I used to pour the food the first days but after a week, I had toed the line," he says.
Kaploti claims a few times they slept without eating.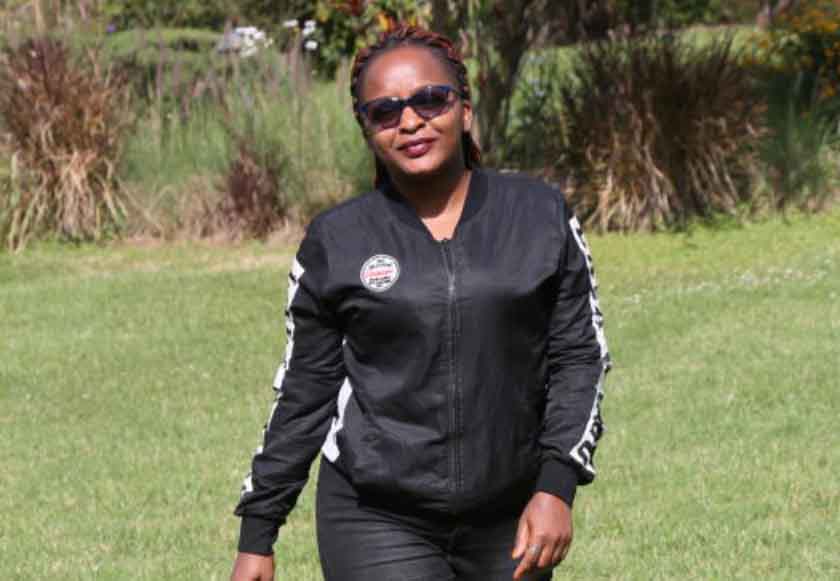 "Some prisoners had ways of getting food in such days and they used that to lure others. Sex for food was a thing in the prison. I am lucky that I never experienced that," he adds.
Their breakfast was a cup of porridge normally served at 10 am. Lunch would be served at lunch at 12pm.
"I experienced three deaths while there, and we had to wait until morning, for the bodies to be taken to the mortuary," he says.
Kaploti says once you got there, you had to acquire survival tactics to keep you going. "Whenever I would go to court, I would sneak in cigarettes and other stuff, so I used to exchange that with food. Cigarettes were easy to smuggle," he recalls.
Kaploti was transferred to Industrial Remand Prison where he stayed for two years. He lodged an appeal and that is how he earned back his freedom.
A probation officer, who sought anonymity, says whenever a convict finishes his or her jail term, they are given psycho-social support to help them cope with the stigma.
Apart from being ostracized by the community, it's also difficult for ex-prisoners to get jobs since they cannot get certificates of good conduct.
Most convicts walk out of prison broken and dejected.
Margaret Mumbi, 29, spent six months at Langata Women's Prisons after a domestic quarrel went awry and left her husband with a severe injury.
"We fought after I found a photo of a woman in his phone. After the fight, I went to sleep but while in bed he came and re-started the fight, he came with a knife, and that is how he ended up with stab wounds," she claims.
Mumbi was arrested after the incident.
On May 28, 2016, she was charged with attempted murder.
She says she knew her life would never be the same again after reaching the reception of Langata Women's Prisons in Nairobi.
"When we got there, I was told to undress then squat and jump up and down like a frog while naked," she recalls.
Mumbi says she went through five gates to get to where the other capital offenders were held.
"I was given the blue striped dress, for ordinary offenders but the following day they gave me a grey dress," she says.
The first night was scary. She spent the night at a corner standing.
"I had to make friends fast to survive. One of the inmates liked me and allowed me to sleep with her in her bed. She took care of me but kicked me out after a while since I turned down her demands," she says. In jail, she says, it's very easy to fall apart. However, they received counselling, and that's what kept her going. Some of them seek comfort and solace in drugs.
"The mentally ill inmates used to sell us their drugs for Sh50. That high is what most inmates need to forget about their misery. But I stopped because I feared becoming addicted," she notes.
While in prison, her husband visited her and promised to withdraw the case, but he later changed his mind.
Mumbi says that her journey to freedom started when a female judge from Makadara Law Courts in Nairobi visited them and she aired her grievances.
However, the stint at Langata Women's Prison left her with bad memories.