Score card: Nine years since devolved units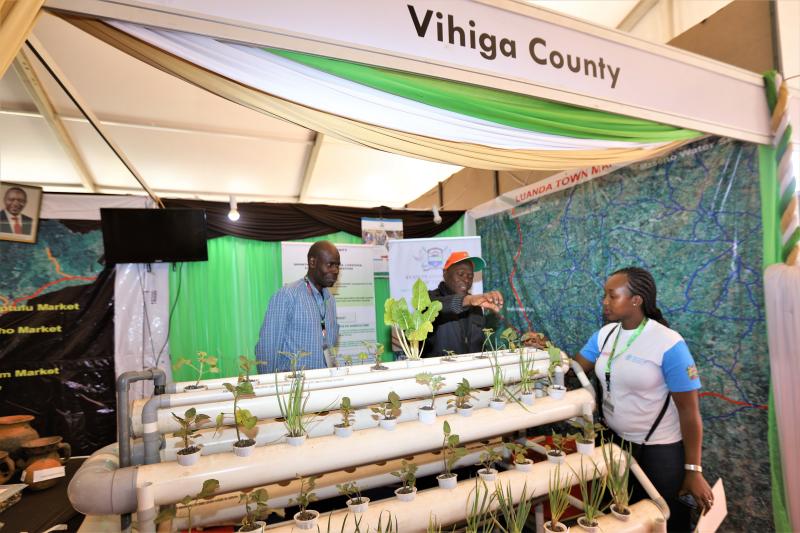 Improved rural road network, opening up of healthcare facilities and the never-ending fight over delay in disbursement of funds are some of the hits and misses of devolution.
Delegates of the seventh Annual Devolution Conference today troop to Makueni to take stock of achievements and challenges of devolution, nine years on.
Some governors put the success rate of devolution at over 80 per cent but quickly pointed fingers at some senior national government officials of frustrating transfer of resources to the 47 units.
A review of some of the resolutions made during the sixth conference indicates that sourcing own revenue has remained a major challenge to the counties.
Further, the document indicates that devolution has somehow made the cost of doing business to go up in the country due to various levies charged and application of varying legislations across counties.
Other challenges include misappropriation of resources. Several governors and senior county government officials have been dragged to court and charged with corruption.
In an interview, Kakamega Governor Wycliffe Oparanya said devolution has opened up the country through improved road networks in rural areas.
The former Council of Governors chair further noted that healthcare services and agriculture have also improved in the last nine years.
"Actually, devolution has helped people to get government near to them, it has made decision making faster and involvement of the people through public participation," said Oparanya.
He added: "Healthcare services and agriculture have all tremendously improved. Like in Kakamega, we used to have shortage of maize but because of our intervention, the prices have stabilised and people have food throughout the year."
He said that delay by the national government to disburse funds to the counties has ended up crippling development programs by the counties.
"There are people in the national government who have not accepted devolution. The flow of money has always remained a challenge. Even now, we have one or two months' arrears," he explained.
He also admitted that counties have failed to realise their own revenue targets due to lack of effective means to collect revenue.
During the sixth conference, it was resolved that the national and county governments to within one year develop "a policy and legal framework for harmonisation of revenue collection by both levels of government."
A multi-agency committee chaired by Treasury Cabinet Secretary and a Technical Committee chaired by Treasury Principal Secretary on the Revenue Management System was established.
Status update by the CoG indicates that the committee is currently undertaking visits to counties to get input and develop consensus on the most appropriate Revenue Management System.
Further, the committee is also engaging Ministries, Departments and Agencies as well as Kenya Revenue Authority (KRA).
Laikipia Governor Ndiritu Muriithi said there was need to align certain institutions with the devolved system of government.
He said having KRA directly under the national government was to blame for the constant fight for allocations from the national government to the counties.
"The constitution demands that the revenue is shared in certain proportion. But because we still have certain institutions like KRA under the national government, you often here senior officials at the national government say 'we have no money to give counties'," said Murithi.
The county boss said that some national government officials have never really bought in devolution and have always frustrated devolution at every opportunity.
"They believe those who work in the counties do not have capacity to manage resources, which is not true. We would have done much better were it not for that behavior by the senior officials," said Murithi.
He cited road network, improved healthcare services as some of the achievements by devolution in the last nine years.
"There is no location in Kenya that does not have a marram road courtesy of devolution," he said.
"Every county has at least one hospital that offers critical healthcare which was not there before," he added.
Both levels of government also resolved to develop strategies to reduce the cost of doing business within one year.
It emerged during the sixth conference that multiplicity and double taxation at national and county level remains a challenge especially agricultural cess, entertainment and advertisement fees.